Tue, Jan 11, 2022 at 9:21AM
---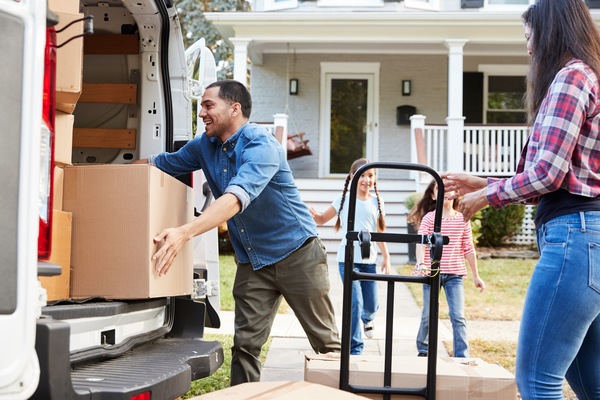 If you've been looking for homes for sale in Apopka, FL, congratulations! Like most potential homebuyers, you're likely feeling a whirlwind of emotions, especially if you're relocating.
But don't worry, there are ways to reduce your stress or even make the home-buying process stress-free. If you need help getting your ducks in a row before it's time to move into your new home, here are our five helpful tips.
1. Deep Clean Your New Home
Before moving boxes and furniture into your new space, perform a deep clean of the entire home. If you have enough time and energy, take the day of closing and spend time sweeping, vacuuming, and wiping down all of the surfaces.
Do you have teenagers? There's a good chance they'll be willing to help clean as long as a tasty pizza is involved. Your new home is a clean slate, after all!
If you're busy or simply not a fan of cleaning, hire professionals to do the job for you! Your real estate agent with the Maimone Experience will likely have referrals trusted to perform great cleans on Apopka, FL homes.
2. Child and Pet Proof
If you're moving with children or pets, you should take specific proofing measures to ensure a safe home for everyone. Simple things like making sure all windows are closed and the door isn't left open as you unload the moving truck are easy safety measures.
You'll also want to have a set spot for scissors, box cutters, and cleaning supplies to keep them out of reach.
3. Change Your Address
You can set up your address change in advance with USPS. Make sure you change your address on all bank accounts, billing services, and subscriptions, too. If you're moving to Apopka from a new state, you'll also need to get a new driver's license and update your vehicle registration within 30 days.
4. Set Up Utilities
When you buy one of the gorgeous homes for sale in Apopka, have your utilities set up before move-in day. The last thing you want is to be unpacking boxes well into the night and be without electricity.
Check the electric, fuel, plumbing, air conditioning systems, phone lines, and internet connections on moving day. You'll also need to call your local waste management facility to ensure your new home is set for trash pickup. Our real estate pros can also help you find a great utility concierge service to help make the switch for you!
5. Change Your Locks
Changing the locks on your new residence is always a bright idea. No matter who the former owner was, you never know who may have a spare key. Doorknob and lock kits are relatively inexpensive, and you can pick these items up as you head to the new home after closing.
Buying a house is a huge deal, and if you can take one task off your plate, do! It's in your best interest to change the locks on any exterior door, including side doors or doors that lead into the garage. If you don't feel comfortable rekeying your home, call a locksmith and have them do it for you.
Moving into a new home in Apopka is an exciting adventure! But you may start to realize there are a lot of things to get done before you're able to truly settle in. With our experts on your side, we're passionate about helping alleviate some of that stress one tip or trick at a time. Contact Loretta and her vetted pros today and get excited about your home buying journey!