Fri, Jun 01, 2018 at 9:10AM
---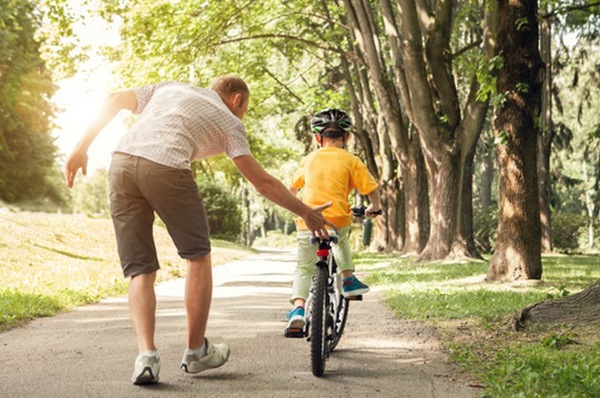 Despite thousands of visitors every year, Mount Dora continues to be the best-kept secret in Central Florida. People from all around visit the area for interesting antiques, sites of historical significance, elegant architecture, and more.
Even when the summer heat comes to Central Florida, there are plenty of indoor and evening activities and programs to keep every member of the family entertained, such as our fathers. This Father's Day, take your special dad to these exciting spots in Mount Dora and the surrounding area:
Unique Points of Interest
Grantham Point is sometimes referred to as "Lighthouse Park," since the Grantham Point Lighthouse is located on site. It's one of only three freshwater lighthouses in Florida.
Nearby Trimble Park is a favorite for locals and visitors alike. Featuring picnic areas, a scenic walking trail, kids' playground, and camping facilities, the facility features family-friendly activity. Palm Island Park is also an ideal spot for relaxation. It features a fishing pier and scenic trails where you can spot native vegetation and wildlife.
Outside of nature and a father-favorite, the Mount Dora Museum of Speed on North Highland Street displays cars and memorabilia from the 1930s to the present day.
Living History
One of the first stops for anyone visiting Mount Dora is the historic Donnelly House. This Queen Anne-style home was constructed in 1893 and is on the U.S. National Register of Historic Places. The site is a favorite for weddings and special occasions.
Mount Dora is also known worldwide as an antique hub. Both climate-controlled and open-air options abound in the city. Everything from clothing, jewelry, antiques, collectibles, and keepsakes are offered.
In addition, many of the shops and restaurants around town are situated in historic buildings. Some even feature relics of the past, such as tin ceilings, original doors and windows, and more. They also provide delicious meals that every dad will enjoy. Tasty-treats and history all-in-one!
Museums and Tours
The site of the city's first fire station and local jail, the Mount Dora Historical Society showcases town happenings and points of interest from the 1880s through the 1930s. Guest speakers and events are regularly scheduled throughout the year. Nearby, the Modernism Museum caters to fine art and design. Works range from mid-century to current creations.
In keeping with current trends, the city also offers several "taste of the town" tours. Guided food and wine tastings feature tidbits of Mount Dora history and little-known hot spots around town.
Experience Year-Round Enjoyment
The fun never has to end when you call Mount Dora home. Summer is an ideal time to find the perfect property to match your unique preferences and lifestyle. The Mount Dora real estate market remains favorable, according to recent reports from the Florida REALTORs® Association.
For more than 10 years, we've been a leader in Mount Dora and Lake County home sales. In addition, for more than 35 years, we've been proud to call this area home. When you work with a Mount Dora REALTOR® who knows both the field and the community, you get the peace of mind that you're viewing properties tailored to your individual wants and needs. Contact us today to begin the search for your ideal Lake County residence.