Fri, Jun 01, 2018 at 9:30AM
---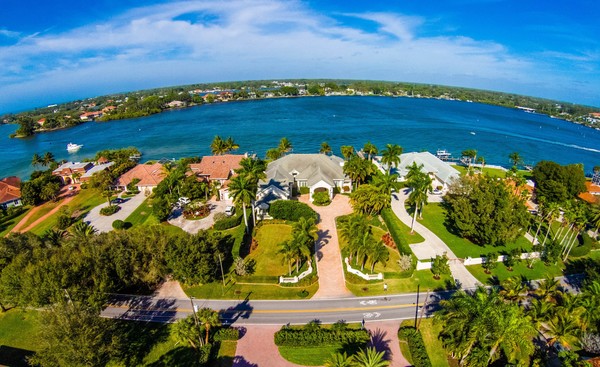 There's a good reason why more people are relocating to Florida and the central part of the state in particular. Aside from world-class beaches, attractions, and amenities, several people swear by the health improvements they feel simply by breathing in the fresh air and soaking up the warm sunshine.
That's partly why property values are up and total listings are down 3.4 percent from April 2017, according to the Florida REALTORs® Association. That indicates more people are remaining in their homes and keeping their investment properties.
At the same time, there are many other perks to living in the state that isn't as well known. Discover how moving to Central Florida can save you money, keep you healthy, and improve your overall quality of life.
1) Know the Benefits
There's much more to Florida living than just the weather. For instance, since it's a "homestead state," you can file for homestead tax exemption up to $50,000 if the property you purchase will be your primary residence. There are also many other programs and incentives for Florida homebuyers.
While severe weather has been known to occur in Florida, experts say if you can purchase a home built in 2002 or later, you could pay less in insurance. That's because newer homes adhere to the latest building standards. A trusted and reputable Mount Dora REALTOR® can help you find properties that meet your unique desires and requirements.
2) See the Total Picture
The broad appeal of Florida living isn't going away anytime soon. That means you have the potential to quickly build equity when Florida real estate prices are soaring. For instance, at the moment, Florida homes are among the most affordable in the nation, according to the Florida REALTORs® Association.
In addition, you don't have to live in a big city to still reap the rewards of metropolitan living. Lake County in Central Florida is close enough to major attractions and amenities, while still maintaining small town values and quality of life.
3) Reach Out for Assistance
Don't underestimate the value of working with a skilled and knowledgeable REALTOR®. Particularly if you live out of the area or are simply unable to devote your full time and attention to locating a quality home in Central Florida, these professionals offer integral insight and information.
In addition, you'll get expert answers and advice to all your most pressing questions, including neighborhoods that most match your specific wants and needs, financial considerations, and other items you may not have previously considered.
For more than 10 years, we've helped countless families and individuals find their dream homes. In fact, our agency has been consistently ranked in the Top 10 for regional sales. We're proud of our reputation for showing the most impressive Mount Dora homes and Lake County real estate. Contact us today to begin your journey toward Florida homeownership.