Sat, Jul 07, 2018 at 12:00PM
---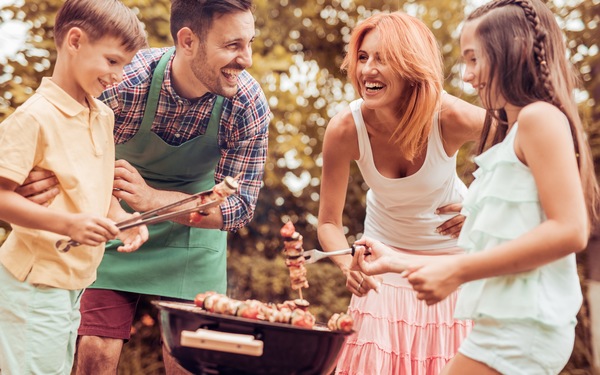 The smoky flavor, the sizzling sounds… you know summer's in full swing by the smell of good barbecue. But where in Central Florida can you find the best barbecue around?
According to the Orlando Sentinel's 2018 Foodie Awards, the answer is right here in Lake County! Uncle Kenny's of Clermont was the critic's top choice, while Sugarboo's of Mount Dora earned a spot as a local runner-up.
Read on as we take a virtual visit to these two delicious destinations (and share a few of our favorite barbecue tips!).
Uncle Kenny's BBQ
Uncle Kenny's got its start in 2004, the passion project of college friends Mike Smith and Kenny Nadeau. The two moved to Florida in search of sunshine and the one-of-a-kind environment, and found a knack for competing in local events as well as serving delicious, Midwest-style barbecue to the community.
Over the years, they've carved out quite the niche—bringing their smoky, award-winning flavors to the Lake County landscape. Angus Beef Brisket, Smoked Sausage and Nashville Hot Chicken are just a few of the hearty dishes to try on your next visit.
Sugarboo's BBQ
For Mount Dora locals and visitors alike, the green façade and red roof of Sugarboo's BBQ is a familiar, comforting sight—one that promises good things and delicious flavors to come.
The menu here is sure to please, replete with hearty dishes like the Big Boo Dinner—three meats on one plate—as well as a whole collection of dishes titled "BBQ for Hungry Folks." If that sounds like you, these meals are sure to satisfy.
While Sugarboo's is on vacation for the summer, the fact that droves of BBQ lovers will be there to welcome it back in the fall is a testament to the joint's beloved place in the Mount Dora community. The husband-and-wife team behind the brand, J.T. and Tina Williams, puts a lot of love into their work—and it shows!
For good grillin' at home…
Reading too much about barbecue can work up quite the appetite. If you just can't wait to enjoy your favorite sweet-and-smoky flavors, throw a backyard barbecue! Here are a few of our best tips for the event…
- Find the right meat. If there's one thing to splurge on when it comes to barbecuing, it's the meat itself. Find tender, quality cuts that sing as they sizzle on the grill—their flavor will speak for itself.
- Of course, don't feel the need to grill up only meat. While baby back ribs or delicious brisket is the backbone of any good barbecue, experiment with other summer flavors like grilled watermelon for a fun, hot and fruity kick.
- Follow the example set by your favorite barbecue joints and create a comfy, homey atmosphere! Your guests will enjoy this simple step. Hang up string lights, play your favorite music (maybe a bit of country for your Southern-inspired eats?) and set up plenty of seating around the yard so everyone can kick back and relax.
We hope that today's blog helps you explore the Lake County barbecue scene with ease! Whether you're grillin' out or enjoying local favorites, there's no beating the sweet, smoky flavorful fusion of good barbecue under the Florida sun.