Tue, May 01, 2018 at 10:00AM
---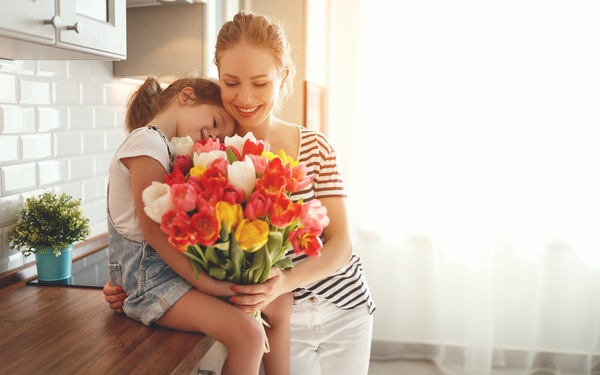 Many people realize that mothers can (and should) be recognized year-round for their outstanding caring and attention-to-detail that helps keep families healthy and happy. Still, Mother's Day has become an annual tradition to pamper Mom and let her know she's appreciated.
While every family celebrates in their own way, there are options to create fun and exciting memories that will last a lifetime. Here are some of the most popular:
1) Start with the Classics
Sometimes it's good to be cliché. Mom will appreciate your thoughtfulness and the opportunity to relax and unwind, if only for 24 hours.
Breakfast in bed remains a perennial favorite. Start the day off right by surprising her with all her favorites. Make sure to clean up afterward to round out the gift. You might also choose to go out to eat (breakfast, lunch, or dinner). Many Mount Dora restaurants have special menus on Mother's Day.
Another great idea is to schedule a "date night." Find a reliable person to watch the kids and pets and enjoy a much-deserved night on the town. Popular options include dinner and a movie, checking out a new event venue, and more.
Don't be afraid to partake of discounts and special deals. The only thing better than making Mom smile is the knowledge that you saved some funds for the family in the process. There are many restaurants and shops in and around Lake County that offer free or reduced prices for Mother's Day.
2) Be Creative
"Thinking outside the box" is a great way to save time, money, and other resources. Often, showing your creativity goes much further than any store-bought gift.
Today's moms love 'experiential' presents. For instance, even if a Paris getaway is out of the question, you can bring a slice of France to your home. Croissants for breakfast, a packed lunch by the lake (featuring French bread, cheese, and wine), even turning your kitchen into a Parisian café are all ways to create fun and memorable occasion.
Another idea that's become increasingly popular is to create a family cartoon. Here, you can lovingly poke fun at family member quirks and mannerisms. Keep it light-hearted and everyone can share a good laugh.
Get kids in on the festivities by scheduling a lip sync contest or karaoke night. In this fast-paced, technology-connected world, what many Moms want most is quality bonding time with the whole family.
3) Explore All Mount Dora Has to Offer
If Mom's interested in shopping, there's no better place than downtown Mount Dora. Featuring block after block of unique and interesting shops and restaurants, you'll be hard-pressed to find two stores offering the same items.
Dining options about, and don't forget dessert. From hand-dipped chocolate to gourmet cupcakes, and everything in between, there's something to satisfy everyone's sweet tooth in Mount Dora.
These are just some of the reasons why more people who visit Mount Dora are coming back to live all or part of the year. Any Mount Dora REALTOR® will attest that the city's temperate climate, accessible amenities, and small town feel make it a perfect place to raise a family, retire, and simply live, work, and play in an idyllic setting.
Discover the countless positive qualities of Mount Dora real estate. Contact us today to learn more about how you can find your dream home in Lake County.