Tue, May 01, 2018 at 9:30AM
---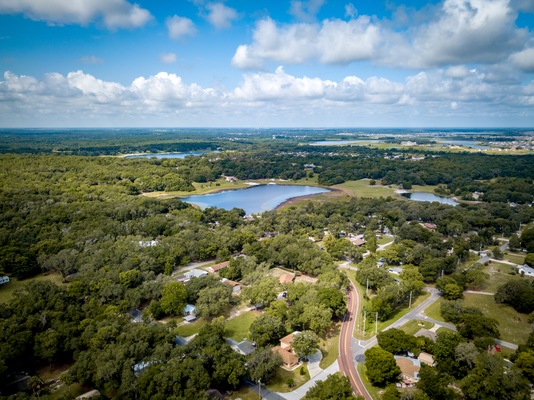 The cities and towns in Lake County, Florida all offer unique and interesting places of interest. That's part of the reason why residents and visitors alike are never at a loss to locate exciting activities and events in the region.
One city in particular, however, can boast the title of the county's oldest. In this article, we explore how Leesburg came to be, and how it continues to thrive and attract new residents and tourists to this day:
A Brief History
Nestled between Lakes Harris and Griffin, Leesburg was first settled in 1857 by Evander McIver Lee. History records state that it was actually his brother, Calvin, who named the town Leesburg.
In the early 1900s, Leesburg was known as a hub for watermelon, with the region boasting wide-scale cultivation and production of the fruit. Unfortunately, and for various reasons, that tradition ended in the late 1950s. For a time that followed, the citrus industry was booming in Lake County, but hard freezes in 1983 and 1985 made it impossible and impractical to continue citrus growing in the area.
Today, Leesburg is known nationwide as a popular tourist destination. The annual Leesburg Bikefest (motorcycles) draws more than 250,000 people per year. There are also many other intriguing programs and events throughout the year.
Little Known Facts
Like many of the towns in Lake County, Leesburg has a fascinating history full of novel facts and interesting moments. For instance, sharp-shooter and Leesburg resident Annie Oakley regularly hosted shooting expeditions at Cooke Field.
Other famous and notable residents include:
S. Navy Rear Admiral George Stephen Morrison
singer Johnny Thunder
actress Susan Harrison
food microbiologist Abe Anellis
and more
Other Points of Interest
Visitors to Leesburg can enjoy historic walking tours of the city's downtown, where you'll learn what makes this region so special. Known as the Lakefront City, the area features water activities and eye-catching nature scenes. In fact, the region's chain of lakes has garnered national attention as ideal areas for bass fishing.
Leesburg is home to many distinct and innovative shops, restaurants, and local businesses. In addition, our parent company, ERA Grizzard, was founded in the city back in 1968. We're proud of that local connection and the years of stellar customer and community service we've been able to provide.
Life in Lake County
Along with Leesburg, there are many other prosperous and bustling locales around Lake County. For instance, Mount Dora real estate continues to be a thriving industry. Visitors and residents alike consistently comment on Mount Dora's charming, small-town feel, with convenient access to all the amenities of a large metropolis.
We've been proud residents of the area for more than 35 years. In that time, we've been glad to know and work with the kind and outgoing people across Lake County. We know this is a great place to live, and we're always glad to tout the benefits to others.
In your search for Mount Dora homes for sale, our expertise and first-hand knowledge can be a major asset. Contact us today to begin a discussion on all your real estate needs.