Tue, May 01, 2018 at 9:25AM
---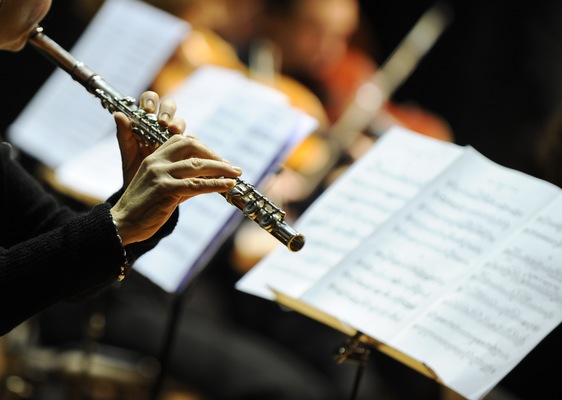 Nothing says summer like enjoying the sun and pleasant climate of Lake County. When the kids are out of school and the workloads get lighter for many people, thoughts turn to seasonal fun and activities. Thankfully, there's always something going on in Lake County.
Many visitors to the region are surprised to learn about the myriad opportunities to participate in art and cultural events. Here's just a sampling of what you'll find in Lake County this summer:
Museum and Arts Center Exploration
Lake County residents are fortunate to have many world-class museums easily accessible from anywhere in the region. That includes the Groveland Historical Society Museum, Eustis Historical Museum, Mount Dora History Museum, and many more.
In addition, there are several community theaters and music venues offering top-notch entertainment. Arts centers include the Lake Eustis Museum of Art, Leesburg Center for the Arts, South Lake Art League, Lake County Arts and Cultural Alliance, and more.
Nature Appreciation
The Florida Wildlife Festival in Umatilla is ideal for nature lovers. Featuring information and insight about the Florida black bear and other native wildlife species, visitors can also take scenic tours where they'll learn about the diverse ecosystems that serve the wildlife habitats.
The annual Wings and Wildflowers in Leesburg has become an ecotourism tradition. Showcasing the county's natural resources, event visitors learn about the various birds, wildlife, and vegetation in the region.
In addition, there are also many day hikes, nature and arts activities, and other opportunities to learn more about and gain an appreciation of wildlife in and around Lake County.
Favorite Festivals
Stroll the streets of area cities and experience local culture at one of the many summer festivals in and around Lake County. Popular favorites include the Zellwood Sweet Corn Festival, Mount Dora Seafood Festival, Independence Day celebrations, and more.
Arts and culture events, as well as many other fun and exciting activities, are part of what makes Mount Dora real estate such a thriving industry. There are few other areas where you can find such a variety of fun and exciting options in a great place to live, work, and play.
As you explore all the area has to offer, you'll surely be struck by the outstanding architecture and aesthetic neighborhoods of Lake County. These features along with great schools, thriving downtown areas, recreational opportunities and much more make the region a great place to call home. Contact us today to learn more about how you can find your ideal property and residence in Lake County for all or part of the year.