Mon, May 02, 2016 at 12:00PM
---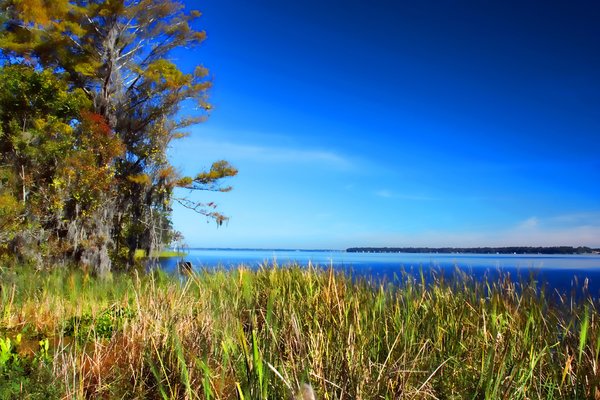 Our nook of Central Florida, Lake County, is aptly named for its beautiful lakes and waterways—and no matter how long you've lived here, there's always a new spot to enjoy and explore. This summer is the perfect time to branch out and find your new favorite place to boat, swim or simply soak in the view. Below, we will be sharing a few of Lake County's greatest spots to visit with the family this season.

Lake Dorr Recreation Area

The Lake Door Recreation Area, located in the beautiful Ocala National Forest, is the perfect place to go for swimming, fishing and much more this summer. The shore of the lake is covered by a shady oak hammock that provides park goers with a chance to cool off on warm afternoons. Lake Dorr's scenic views are easy to enjoy on a day off from school or on a longer-term family camping trip.

St. John's River

The St. John's River winds through several counties and landscapes, making it one of the very best ways to see the beauty of Florida from your very own boat. You will pass through quieter areas surrounded by nature and wildlife, as well as quaint on-the-water cafes, restaurants and other destinations.

Lake Idamere Park

Lake Idamere Park is full of recreational opportunities for kids, adventure-seeking adults… and even Fido! The park, which overlooks Lake Idamere in Tavares, has a playground, picnic areas, canoe and kayak opportunities and even a dog park where your furry friends can enjoy the great outdoors alongside his family.

Fountain Lake Trail

If you're located in Leesburg, the Fountain Lake Trail is a pleasant place to walk, run, bike or enjoy a picnic with the family—all while overlooking the city's beautiful Fountain Lake. The one-mail trail is perfect for those of all skill and activity levels, and it can provide a peaceful place to relax and clear your mind this summer.

St. Francis Dead River Run

Don't be fooled by its name—the St. Francis Dead River Run is alive with natural beauty and historical significance any canoer or kayaker will enjoy. Paddle your way past beautiful trees, wildlife and, of course, the "ghost town" of St. Francis. You will be able to view the remnants of this former river port from the front-row seat of your personal vessel, making this an experience unlike any other.

Which of these Lake County spots have you already been to—and which do you hope to visit in the months ahead? Be sure to let us know below! We hope that your summer is filled with cool, refreshing fun throughout these great bodies of water.