Fri, Jul 31, 2020 at 12:25PM
---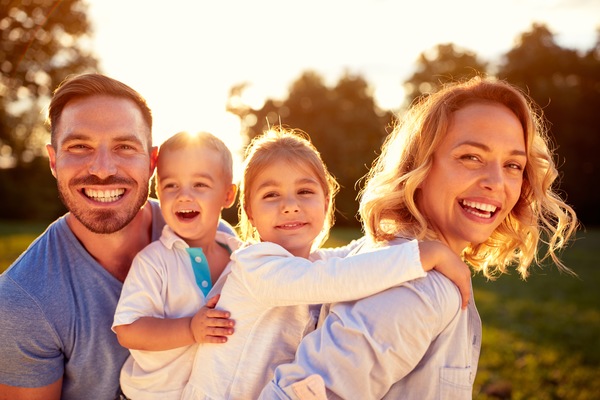 Planning a move to the Lake County area—or simply want to familiarize yourself with resources in the community you call "home?" Healthcare has never been more important to local families, and here in Lake County, there are many trusted options to choose from for all of your healthcare needs. Just read on to learn more.
A wealth of trusted healthcare destinations
When you or a loved one is in need of healthcare, you want a local option you can count on—and fortunately for Lake County residents, there are plenty of trusted institutions to choose from.
Local centers of healthcare include AdventHealth Waterman, providing a range of services including emergency and urgent care, children's care and much more. (Additionally, AdventHealth Waterman received an A rating by The Leapfrog Group for its commitment to hospital safety.)
World-class healthcare can also be found at nearby UF Health The Villages® Hospital, a comprehensive institution offering specialized care in cardiac health, neurosurgery, cancer and orthopedics, to name just a few. Whatever your healthcare needs may be, there is likely a local hospital providing the care you deserve.
Neighborhood care for everyday health
In addition to these respected healthcare institutions, Lake County residents can find local clinics, chiropractors and other services just around the corner in their own communities. (Tip: The team here at Loretta Maimone can provide you with detailed information on healthcare in your preferred city or neighborhood!)
Mind and body well-being
We know that true overall health encompasses both body and mind—and here in Lake County, there are services available to serve you and your loved ones' unique needs. LifeStream Behavioral Center in Leesburg, for example, offers inpatient and outpatient opportunities, child and adult rehabilitative services and much more for truly well-rounded care.
Supporting local HEROs
Here in Lake County, we are extremely grateful for the healthcare workers—and all personnel working in healthcare settings—as they continue to treat patients affected by COVID-19. Now, these personnel (including those working at select area hospitals, like UF Health Leesburg) are invited to participate in the Healthcare Worker Exposure Response & Outcomes (HERO) Registry, which is designed to record experiences of real-life workers as institutions work to develop and strengthen their response to this health crisis, and future needs.
Combining health, fitness and family fun
Studies show that exposure to fresh air, greenery and aquatic landscapes can have a positive effect on our overall well-being (and it's no surprise that Lake County is abundant in all three!). Plus, Lake County has plenty of options for families and individuals who want to improve their physical health with outdoor activities like walking, hiking, cycling, horseback riding or enjoying fast-paced, challenging water sports, to name just a few. Every bit of exercise adds up to a healthier you—and here in Lake County, there are endless options for achieving the mind-and-body wellness you want.
When it comes to health and overall wellness for the entire family, Lake County has plenty of options for all of your healthcare needs. Contact our team today to learn more about living in Lake County!