Fri, Jul 31, 2020 at 12:25PM
---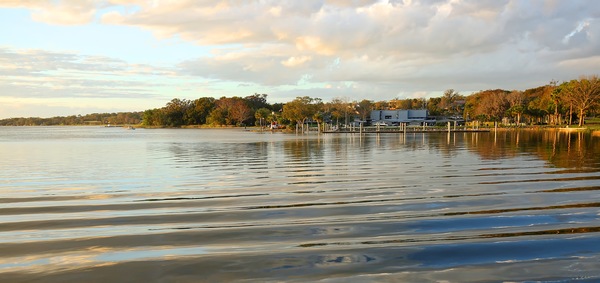 Where should you move? Raise a family? Visit for a truly memorable Central Florida staycation? For many Lake County residents, the answer couldn't be clearer: Someplace Special. That "place," of course, is Mount Dora—and this gem of Lake County has something to offer everyone. Just read on to learn more about how Mount Dora lives up to its idyllic nickname—and how you can make your home here, too!
Thriving arts and culture
"Someplace Special" isn't Mount Dora's only nickname—it also has the honor of being dubbed "Florida's Festival City" thanks to its variety of special events, from the Mount Dora Blueberry Festival, to the Arts Festival, Seafood Festival and more. There is also a thriving arts and culture scene, with live music, Art in the Alley, and beloved institutions like The Modernism Museum and Mount Dora Center for the Arts.
In addition to these family-friendly attractions, the city itself is painted with natural charm and a lively atmosphere that can inspire artists of every kind.
Nature like nowhere else
Speaking of natural charm…
Mount Dora is beloved for its one-of-a-kind natural landscape. Soak in stunning aquatic vistas like Lake Dora, or explore lush, scenic hills by way of bicycle—the "Mount" in "Mount Dora" refers to the city's unique position atop a plateau, which provides for some serious cycling fun. Whether you're hiking, cycling or simply kicking back and relaxing with a lakefront stroll or backyard picnic, there's no better place to soak in Central Florida's beautiful weather.
A slice of Old Florida charm
The city is also a must-see spot for history buffs to explore, or make their very own. It's the kind of place where you can discover a slice of Old Florida charm: Step into history with landmarks like the Mount Dora History Museum or the Mount Dora Lighthouse, the iconic red-and-white structure which is the state's only inland aid to navigation! There's something to discover (and rediscover) around every corner, and this rich local history is just one of many reasons we love to call the city "home."
Friendly Florida living
Mount Dora consistently appears on state- and national-level "best" lists for its small-town charm—and it's easy to see why. Though Mount Dora is just a short drive away from famous theme parks and bustling beaches, it boasts a friendly, down-to-earth personality that's all its own. From your next-door neighbor to your favorite restaurant, you'll find kindness and a touch of Southern hospitality wherever you roam in Mount Dora.
The perfect place to raise a family
All of these attributes add up to, of course, the perfect place to raise a family! Mount Dora is regarded as one of the safest cities in the Sunshine State, offering families and individuals alike unparalleled peace of mind as they plan their next move.
These are just a few of the reasons Mount Dora is truly Someplace Special—what are yours? Discover a new reason every day when you make your home in this beautiful Lake County escape. Call our team today to learn how.