Thu, Oct 01, 2020 at 10:50AM
---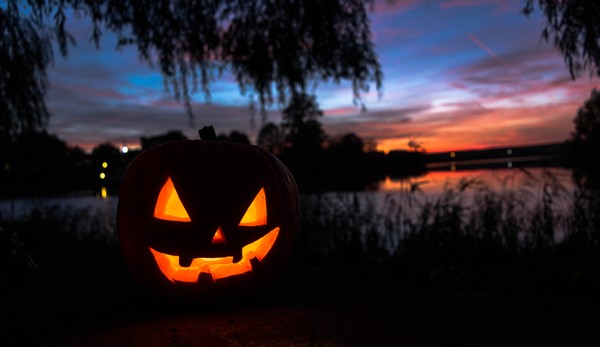 The beloved city of Mount Dora boasts friendly, main-street charm and an Old Florida atmosphere that makes you feel as though you've truly stumbled upon "Someplace Special." But surely a city can't run, grow and flourish for 140 years without picking up a few spooky stories along the way—right?
In honor of Halloween coming up, we're taking a fun look at the spooky stories (equal parts silly and scary) that help make up Mount Dora's local lore, plus a few fun ways to get into the seasonal spirit this fall! Read on to learn more.
Friendly phantoms?
Much of Mount Dora's ghost lore revolves around a beloved local landmark that is still functioning today! That is the Historic Lakeside Inn overlooking Lake Dora, where visitors will discover a cheery yellow, 19th-century façade, charming interiors and one of Lake County's best spots to soak in sunset on the water (just check out the Inn's live cam to see for yourself).
The Inn has seen Mount Dora grow into the charming city it's known and loved as today, watching local history happen along the way—from the establishment of a railroad service, helping to connect our town with the rest of Central Florida, to the arrival of distinguished visitors such as President Calvin Coolidge and First Lady Grace Coolidge! But according to local legend, the beautiful Inn has also played host to visitors of the spectral sort, including friendly ghosts like a little girl named Amy (who, as told in Mount Dora Buzz, vanished from the grounds one foggy day in the late 1800s, never to be seen again except as a mysterious presence at the Inn).
By all accounts, any ghostly happenings at the Inn are harmless—and it's not the only building in Mount Dora to boast spooky stories! Other oft-talked about points of interest include the Renaissance Building and Windsor Rose Tea Room.
Embrace your spooky side in Mount Dora
For those who are especially intrigued by Mount Dora's history, you can embark upon a guided Mount Dora Ghost Tour led by a passionate local expert! Or brush up on your local lore from the comfort of home, surrounded by festive fall décor and some spooky music.
There's nowhere quite like Mount Dora—especially at this time of year, when residents can enjoy an autumnal experience defined by cozy Main Street facades, crisp Central Florida weather and, of course, a ghost story or too. We hope you've enjoyed this exploration into Mount Dora's spooky side, and wish you and your family a very Happy Halloween!