Wed, Jul 27, 2022 at 11:43AM
---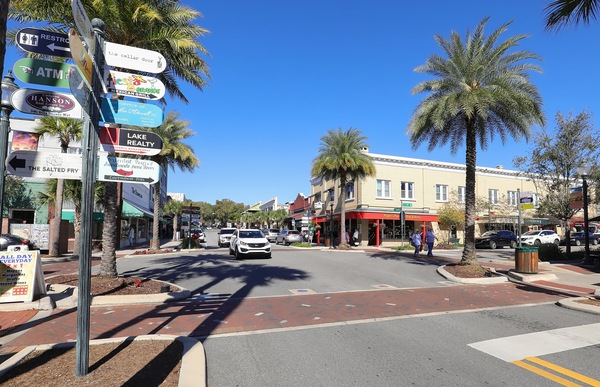 With summer in full swing, more and more Floridians are itching to get out and explore the world. One of the best places to take a day trip is undeniably the great Mount Dora.
Just an hour away from Orlando, Mount Dora is a versatile, accessible, laid-back getaway that the whole family can enjoy.
Check out these 5 fun day trips to take this summer in Mount Dora.
1. Mount Dora Library and Butterfly Garden
Ready to be swept away in the magic of butterflies? Visit the Mount Dora Public Library and Butterfly Museum for a truly magical afternoon.
When visiting, you'll be pleased to find a beautiful library, complete with vibrant taxidermy exhibits. And when you're done, you can roam the garden grounds to admire local flowers and butterflies.
2. Boat Tours
Travel by boat along and venture up the Dora Canal with a fun and informational narrated tour. See a plethora of natural vegetation and exciting wildlife, including herons, turtles, bald eagles, and even alligators!
Not only is the boat tour fun for younger kids but seeing so much wildlife is stimulating and exciting for the rest of the family, too.
3. Ghost Tours
The Mount Dora ghost tour is the best summer activity for you if you're into supernatural events. During the tour, you'll hear paranormal stories and learn more about the history of the city.
From soaking up paranormal stories to trying your hand at ghost hunting, the ghost tours are a fun way to experience Mount Dora in a new light.
4. Window Shopping for Homes for Sale in Mount Dora
If you're looking for a fun thing to do during the afternoon, peruse homes for sale in Mount Dora.
This tight-knit neighborhood is a thriving community, and as a result, there are plenty of new homes in Mount Dora, Florida, to explore.
For homeowners who are looking for a way to experience the local life in a new way, consider checking out open houses.
5. Glide Adventure
Zoom through the picturesque locale in a fun, fast, and unique way with the Segway glide tour. You'll coast by a lighthouse, water boardwalks, and the stunning, shifting landscape of Florida.
The tour even climbs up Mount Dora to drink in the stunning views of the historic city.
No experience with Segways? No worries! The friendly tour guides will set you up with a short training session so that you're off to the races. And no need to worry about food — the tour guides will also point out delicious places to eat on the way back.
Check Out Mount Dora, Florida
With activities fit for the whole family, there is no shortage of fun things to do on a hot summer day. Mount Dora is the best place to spend a summer afternoon, from experiencing nature in the water or river to checking out some indoor activities like going to the library.