Mon, Jun 28, 2021 at 4:40PM
---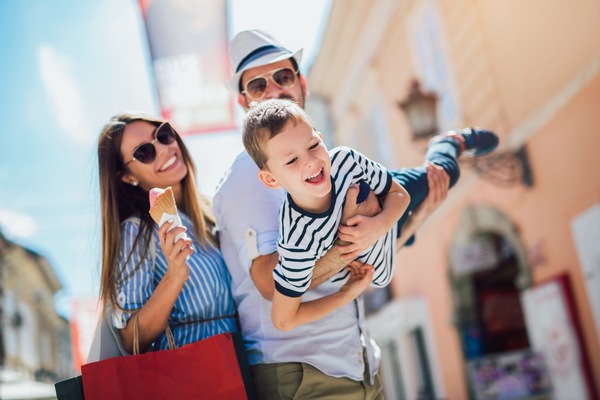 There's nothing quite like weekends in Mount Dora, and when you've finally snagged that new home of your dreams in this incredible city, you're able to enjoy all it has to offer! With local happenings and hidden gems, you'll never run out of things to do near your Mount Dora home. And as your go-to Mount Dora real estate experts, we're here to help you plan the perfect Mount Dora weekend. Read on for ways to enjoy a weekend in Mount Dora!
Stroll Through Downtown Mount Dora
Downtown Mount Dora is full of shops and restaurants that'll keep you intrigued and excited as you stroll through the three-block area. Decked out with historic buildings and scenic views, the downtown area is a must-see for all Mount Dora locals and visitors alike. Whether it's grabbing a bite at one of the 20 Mount Dora restaurants or stocking up on local produce at the Village Market, Mount Dora's charm exudes in its downtown area.
Stop By A Festival Or Event
There's always something exciting in store in Mount Dora! Its year-round calendar of events is packed with festivals, attractions, shows, and more that the whole family can enjoy. With this much variety, there's something for every hobby and interest. From live music to arts festivals, from large antique fairs to bicycle festivals, you'll never get bored in this lively yet charming Florida city!
Take The Railway Through The Golden Triangle
Did you know that Mount Dora is a part of the "Golden Triangle?" It's true! Combined with the delightful towns of Tavares and Eustis, Mount Dora makes up one-third of the Central Florida area. And a fun way to explore this historic Golden Triangle is by rail on the Royal Palm Railway Experience. Hop aboard these inviting cars pulled by diesel locomotives and take in the stunning views of Florida's wildlife on your way to each of these cities. For just the price of a single fare, you can hop on and off of the train at each city and enjoy sightseeing, exploring, eating, shopping and all the things the Golden Triangle has to offer!
Grab A Bite At A Mount Dora Favorite
If there's one thing Mount Dora does right it's delicious food and the perfect restaurant atmospheres – so, if you're a foodie, Mount Dora has your back! Offering a wide array of cuisines, grabbing a bite to eat at a Mount Dora favorite is a must. There are so many options to choose from but if you need a little bit of inspiration,
check out our blog on some of the best restaurants to try in Mount Dora.
Whether it's a Saturday breakfast stop, a Saturday night dinner or a Sunday brunch, you'll want to try all the mouth-watering picks in this flavorful town!
Life in Mount Dora is sweet, it's exciting, it's relaxing, and it's fun for the whole family. There is so much to enjoy while living in the Mount Dora home of your dreams, and if you're looking for the perfect weekend plans, we hope this list gives you a great start. And when you're ready to start making every weekend a Mount Dora weekend, give our expert team of Mount Dora real estate agents a shout, and we'll help you find your next home sweet home in the charming city of Mount Dora!