Tue, Dec 01, 2020 at 9:33AM
---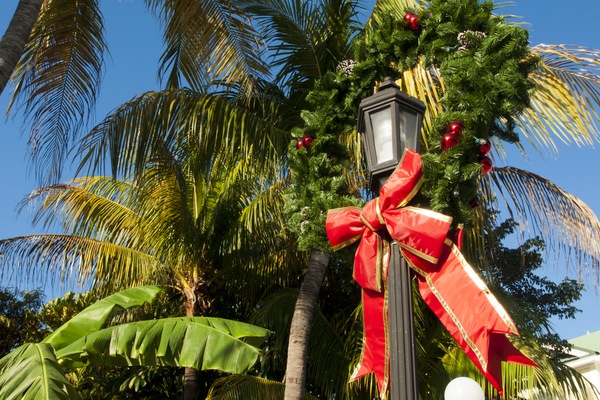 It's no surprise that "Florida's Festival City" is the perfect place to be during the holiday season! Whether you're relaxing at home or exploring the local light displays, there's plenty to see, do and discover in the weeks ahead. Just read on to see why we love a very merry Mount Dora.
A nationally known celebration
Mount Dora's reputation of being "Someplace Special" is especially fitting during the festive season, when the community comes alive in gorgeous lights, holiday colors and fun family happenings! Our city's holiday charm is not just beloved on a local level—it's even captured the attention of national outlets like Southern Living, who described Mount Dora as a city "flanked by lakes and captured by time" especially worth experiencing during the holiday months.
Ample events for the family
The holidays may look a little different in 2020—but fortunately for Lake County locals, many of the festivities that make Mount Dora so magical at this time of year are still on schedule! These include glittery holiday lights every evening, a holiday parade (by lake and land) and many more.
Beautiful winter weather
Of course, with our beautiful winter weather at this time of year, it's just as easy to throw your own just-because Mount Dora day of fun! Soak up some sun and crisp, breezy temps at your favorite Mount Dora park or your very own backyard. Nestled among the hills of Lake County, Mount Dora sits a little higher than most of its Sunshine State neighbors—so you can almost say you're "wintering in the mountains" for fun!
Holiday shopping fun
Numerous outlets have ranked Mount Dora as one of the best, most charming small towns in the state (and beyond!). It's easy to see why—behind so many of our city's gorgeous old-fashioned exteriors, are small businesses offering everything from festive flavors to one-of-a-kind treasures for everyone in your family. It's a special treat to be able to shop such unique small businesses without ever venturing far from home.
Festive history
Mount Dora was officially founded in the late 19th century, meaning we have decades upon decades of historical charm to discover every day! During the holiday season, when we tend to revisit timeless traditions and stories of yore (think Charles Dickens' "A Christmas Carol" or "Miracle on 34th Street"), it feels especially fitting to be surrounded by so much history. Whether you're strolling down Donnelly Street or paying a visit to the historic Lakeside Inn, there are endless opportunities to experience festive history here in Mount Dora.
Get closer to Christmas
Thinking of a holi-day trip? Mount Dora is a stone's throw (or, rather, a short drive) away from Christmas itself! Christmas, Florida is a great spot for a roadside photo op or visit to the local historical park, Fort Christmas, which broke ground on Christmas Day more than 180 years ago.
We love the holidays in Mount Dora and know you will, too! We hope you and your family have a very happy season ahead.