Fri, Dec 01, 2017 at 2:35PM
---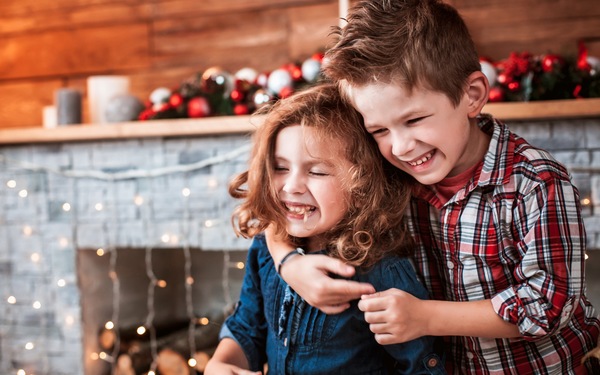 'Tis the season to give meaningful gifts to the ones you love. But who says you can't have some fun in the process?
Take a look below to see five of our favorite ways to exchange gifts with family and friends!
Secret Santa
This classic gift-giving game is a staple of the season… and for good reason! It takes off the pressure for you to buy everyone in your group, office, team, etc. a gift—but lets you pick something special and surprising for the one name you select! Everyone puts their name in a jar or hat and takes turns picking slips, and finding out the person they will have to find a gift for. You can make the game even more fun by putting a twist or theme on it. Maybe everyone has to hand-make their gift, or you all want to do food presents. It's up to you!
White Elephant
White Elephant is a game that's sure to elicit lots of laughs (and some friendly competition!). In this game, everyone brings a universal gift to the table—something anyone would be happy to receive. Participants take turns picking a gift (everyone can wrap the gifts beforehand and put items in deceptively big packages, oddly-wrapped boxes, etc. to add to the fun). Then, they open it. The next one in line can either take that gift from them, or pick from the middle pile!
Hot potato
The holiday version of hot potato is interesting, because it's pretty much the only time you want to hold onto the thing that's being passed around, instead of getting rid of it as quickly as possible! The host can play a song as the "potato" (a gift) is passed from person to person in a circle—when the song stops, the person holding it gets to keep that gift. Keep on going with the rest of the presents, and have fun.
Christmas trivia
If you've got a bunch of trivia lovers in your group, try this fun take on gift-giving! For each gift on the table, guests can try for the chance to answer a trivia question—it can be about Christmas, movies, whatever you'd like. If they get it right, they get to keep their gift! If not, it's the next person's turn.
Double dice
This fast-paced game is another one that's full of laughs. With each gift that's "up for grabs," one person will wear oven mitts to try and unwrap it quickly. The person to their left or right will, at the same time, try rolling dice in order to get doubles. If they do, they get to put on the mitts and try to open the present themselves!
With these fun gifting games, you're sure to share lots of laughs… the gift itself is just the icing on the cake! We hope that today's blog helps you find new ways to enjoy the gifting season ahead.