Sat, Dec 24, 2016 at 1:35PM
---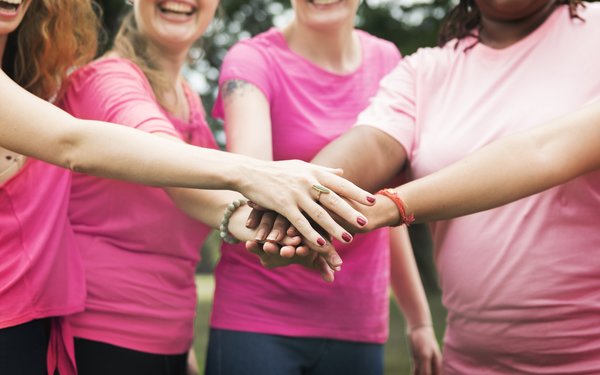 The holiday season is traditionally associated with giving—and rightfully so! It's a time when we get to give meaningful gifts to our loved ones, as well as put our time and efforts toward making our community a better place.
As you pack up your holiday décor this January, however, one thing you won't have to stow away is that spirit of giving—because the New Year is filled with opportunities for you to give back! In today's blog, we will be looking at some of the best ways to give in 2017 (including a few ideas you may not have thought of before!).
Spearhead a movement of your own
One of the best ways to give this year is to propel a movement you feel strongly about. There's no effort too small—you can organize a community care project with friends from the neighborhood, or start a website that shines light on important issues. You might be surprised at where your self-driven movement takes you!
Give back to a cause you care about
There are plenty of existing causes and organizations that would be happy to receive a helping hand in 2017. Even if you don't start the effort yourself, you can still help it grow more than you might imagine! If you're not sure where to start, ask neighbors and friends about the causes they devote their own time to. You can also visit the website of your city or religious organization to find bulletins about volunteer opportunities and ways to give back you might not have thought about yet.
Get outdoors
Here's where the benefit of the season comes in! Even though the holidays may be over, the cool Central Florida weather seems to beckon us outdoors for fun, do-it-yourself projects, and, of course, service opportunities. Groups like Habitat for Humanity work to build homes for people in need, while local committees might devote their time to care and beautification projects around the community—like gardens, track cleanups, and more! There could not be a better time to get outdoors and do something you care about.
Coach a youth sports team
For those with a passion for athletics and outdoor fun, the best way to donate your time this season might be to coach a youth sports team! Local recreational leagues, as well as school programs, are often looking for parent volunteers to coach or assistance coach their teams. If you volunteer in this area, you can count on your effort supporting a spirit of fun and athleticism among budding athletes—and it's a great way for you to enjoy the outdoors and stay fit, too!
Give a kind gesture
Sometimes the simplest gestures can have the biggest impacts. If you're still looking for a New Year's resolution worth sticking to, try incorporating small acts of kindness into your everyday routine—sharing a smile, offering meaningful compliments, or even paying for the person behind you in the coffee line. These are easy but powerful ways to do good, even while you're busy with work and other commitments.
No matter how big or small the gesture may seem, every act of giving is one to be proud of. Enjoy the month ahead and share your best stories of giving in the comments below!