Fri, Dec 30, 2016 at 11:47AM
---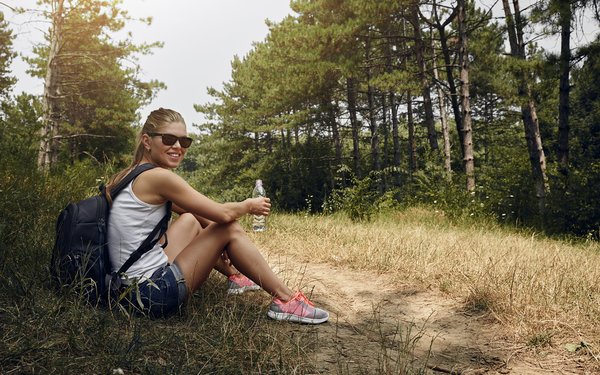 At the beginning of the year, our minds are filled with resolutions—some, of course, a little less fun than others! While there will always be those resolutions we feel we have to do, however, there are still a select few that you'll want to do, too. We're covering seven such resolutions in today's blog.
Stress less
We can all use an excuse to cut down on everyday stress—so why not make it a goal this year to do it in the most fun way possible? Morning meditations or relaxing trips to the garden are great ways to do this, but they're not the only ways—mix it up and relieve stress by doing what you love! That could mean anything from designing arts and crafts for the home, taking up a new sport, or making time for lunch with an old friend.
Make family fun a priority
Movie nights, weekend outings, and other family activities shouldn't be rarities, or treats that happen whenever you have time—they should a part of your everyday schedule! You can feel good about resolving to spend more time with the ones you love in 2017. Set aside time for activities and outings you can enjoy together, whether they're art classes or trips to the park or just about anything else.
Try a new hobby
If you feel that you've been in a rut, resolve to make a change to your hobbies in 2017. Do something that adds some spice to your everyday routine—take up painting, write a story, or commit time every day to journaling your thoughts. These activities won't only help you enjoy some much-deserved relaxation—you might just discover a new passion in the process!
Get outdoors more
With such beautiful winter weather here in Central Florida, there's no better time for you to start getting out more—outdoors, that is! Whether you start enjoying dinners al fresco on your backyard patio, bike around your neighborhood, or search for new, natural treasure troves (like the many great state parks in Central Florida alone!), being outdoors can inspire the mind and keep you active.
Enjoy time in the kitchen
Spending more time in the kitchen can help you tackle a number of New Year's goals. Whipping up a tasty, nutritious meal can lead to quality family dinners and a healthier palate, and can even help your young chefs-in-training get to know the kitchen.
Switch up your workout, Florida style
Heading to the gym after New Year's is a common occurrence across the country, especially since so many people resolve to get in better shape every year. Here in Florida, that's no less of a worthy goal—but it can be attained in an environment other than the inside of your gym! With spots like beautiful parks and year-round access to your backyard swimming pool at your disposal, there is no shortage of ways to work out in an environment you love.
Spend time with Fido
Our last resolution is as beneficial for you as it is for your four-legged friend. Spending more time with Fido—through longer walks or backyard fun—is a great way to feel calm and at ease, all while giving your dog the play time he craves.
We hope that today's list helps you find a resolution you can't wait to commit to. Share your own aspirations for the year ahead!