Sat, Dec 17, 2016 at 1:35PM
---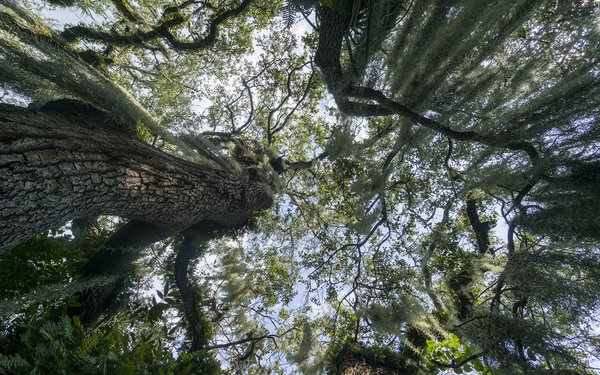 World class food, fun, and entertainment in the form of theme parks and unbeatable shopping. We have a lot to be proud of here in Central Florida, but the perks don't stop there! Our very own Lake County is home to a hidden gem of the region, a spot that lets you get back to nature and see the simpler side of Florida—Lake Griffin State Park.
Below, we're taking a look at the ins and outs of this tucked-away treasure. Read on for information on the park, or how to make your visit there extra special this season!
Trees with a story to tell
It's something special when nature combines with history, creating an immersive experience that takes you away from the hustle and bustle of everyday life. This is exactly the kind of thing that Lake Griffin State Park accomplishes, especially through its aging oak trees—one of which is the second oldest live oak in the state! At anywhere between 300 and 500 years old, this famous natural landmark has stood the test of time, first appearing before our country was even a country. It's a site worth visiting as you explore Lake Griffin with your family!
Nature's playground in your backyard
Looking to explore the great outdoors beyond your backyard? Lake Griffin State Park is home to more activities than one (or two, or three for that matter!). See the waterways by canoe or kayak and wind through the aquatic path that leads to Lake Griffin itself, or enjoy a guided tour that combines education with recreation. It's a great way for the whole family to learn something new, even when school is out.
The pristine, reflective waters of Lake Griffin and Dead River (named not for demise, but for the absence of a flowing current) serve as mirrors to the lush plant life above ground.
An angler's dream
The waterways that make up Lake Griffin aren't just beautiful—they also happen to be teeming with several different species of fish, making the space a dream spot for anglers. Take to the waters for bluegill, catfish, largemouth bass and much more.
Have you ever been to Lake Griffin State Park? Share your stories and photos with us below!