Fri, Jul 30, 2021 at 2:58PM
---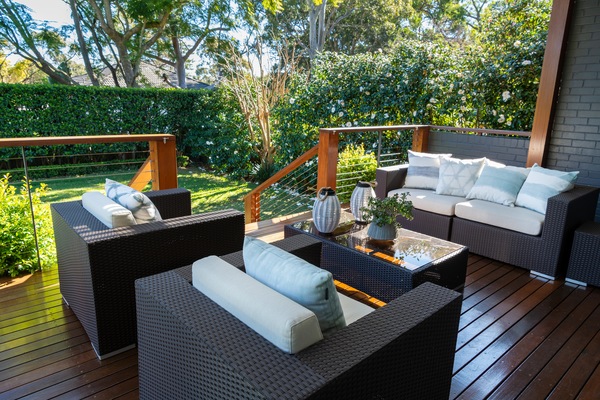 Whether you've just moved into your dream mount Dora home or you're looking to freshen up your current space, outdoor spaces are a great way to incorporate an oasis in your home. Summer nights in Florida provide an inviting atmosphere to spend time in the outdoor spaces of your home, so as your trusted Mount Dora home experts, we've curated a few ways to help those outdoor spaces reach their full potential. Just read on for the inside scoop, and get ready to enjoy your Mount Dora home even more!
Decide On Its Purpose
The first step to creating an enjoyable outdoor space is deciding how you want to use this space, and you have options! Whether it's used for living and lounging, outdoor activities, or cooking and dining, establishing this space's purpose will lay a solid foundation for all the other decisions to come. Once you decide the purpose of the space, you can decide your budget and plan out how much you'll be able to fit into your outdoor space's capacity.
Anchor With The Essentials
When designing and bringing to life your ideal outdoor spaces, it's typically easiest to anchor your space with the essentials first, then you can build around those key elements. If you plan to use the space for living and lounging, add the large items like an outdoor sofa or swing bed. If it's going to be used as recreational space, start with the volleyball net or cornhole boards. If it's going to be used as a cooking and dining space, start with your grill and dining table.
Add Your Personality
A major factor in creating an outdoor space that you and your family loves is incorporating your personality into it. Especially if you plan on spending a lot of time in this outdoor space, you want this space to feel uniquely you. Try using decor that matches your personal style or finding a place to hang your favorite photos.
Make It Feel Like Home
This space will be an extension of your home, so the same comfort and welcome that comes with your Mount Dora should be matched in your outdoor spaces as well. When creating this space, keep a mindset that's inviting and comfortable. Your outdoor space should feel like an oasis that everyone can enjoy, whether it's just for you and your family or you plan to invite guests into this space, too!
Florida's year-round beautiful weather is a great reason to spend more time outdoors, and having an incredible outdoor space at your Mount Dora home is a great way to enjoy the ultimate Florida lifestyle. No matter how you plan to use your outdoor spaces, we hope these tips set you off to a great start! And when you're ready to find the Mount Dora home of your dreams, give our team of Mount Dora real estate experts a call today!