Tue, Jul 13, 2021 at 11:50AM
---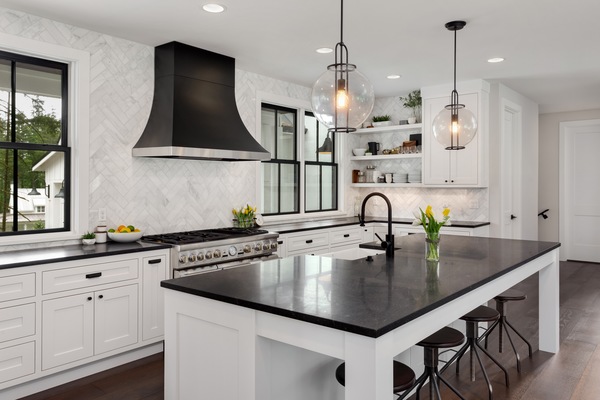 It is a great time to sell your home in Central Florida, and in order to get the most bang for your buck, it's important to increase your home's value as much as possible. But you don't have to break the bank to do it. As your trusted real estate agents in Apopka, Florida, we've put together a list of 5 things that you can do to your home before you sell to ensure you get an offer you love. Just read on for the Apoka homes for sale secrets!
Change Out Hardware
It's actually pretty surprising how big of a difference fresh hardware throughout your Apopka home can make, especially in the kitchen and bathrooms. Opting for modern cabinet pulls and upgraded faucets can absolutely boost your home's value – not only because it's new and updated but also because it adds style to a space where the buyer will envision themselves spending a lot of time.
Spruce Up Landscaping
The outside of a home is typically the first impression a potential buyer has of a home, so making sure you're putting your best foot forward ensures a boost in home value! But making a great first impression with your curb appeal doesn't necessarily require a full landscaping re-do. You can spruce up your landscaping in simple ways, like adding bright colorful potted plants around your entrance and fresh-cut grass. Try adding hanging flower pots throughout the outdoor living areas or entries. A little bit of fresh color can go a long way!
Add A Fresh Coat Of Paint
Whether you decide to change the colors of the exterior or interior of your home before selling or you want to keep it the same, adding a fresh coat of paint can really stand out when potential buyers look at your home. It can brighten up a home and make it feel newer, even if it isn't! If you do want to change up the colors a little, either opt for a neutral color palette – like off-white and beige – or choose a modern colorful pick – like navy or olive. The Sherwin-Williams color of the year is typically a great resource for color options throughout your home!
Try Out Wall Treatments
A more up-and-coming style technique on the market is wall treatments. These are a great way to add more personality to a space in your home. If you have a simple or bland space that you're looking to bring to life, a wall treatment is an easy and effective way to do so. They are also unique, and many potential buyers probably won't see this in the homes they look at in their area. Wall treatments can include things like accent walls, shiplap, wood paneling, tile and more. With wall treatments, you have options, and while some are more pricey than others, you can make a big difference in your home on any budget.
Stage With Purpose
Staging is such an important step to selling your home and getting the most value out of it. It is also incredibly important to pair proper staging with the above upgrades so that you're able to highlight all the changes you've made in the best way possible. You should always stage your home in a way that allows the potential homebuyer to envision themselves living in the space. You can do this by focusing on areas where the buyer may be spending a lot of time like the kitchen a living room. You should also make your home feel as cohesive as possible by matching your staging decor and furniture to the fixtures and hardware throughout your home. If you opted for modern hardware, make sure you stick to modern decor as well. Think about what a potential buyer's lifestyle might be and try to choose staging pieces that would fall into that lifestyle.
There are so many different ways to increase the value of your Apopka home for sale to ensure you get the most return on your investment. And these changes aren't major ones but they can make a major difference. Overall, you should create a fresh space where potential buyers can picture themselves living and update small details to help them realize how you have taken care of this home. Plus, working with expert Apopka real estate agents, like the Maimone team, can absolutely help you achieve your home-selling goals. Have questions about selling your home in Central Florida? Contact us today and we'd be happy to help!