Mon, Mar 15, 2021 at 12:40PM
---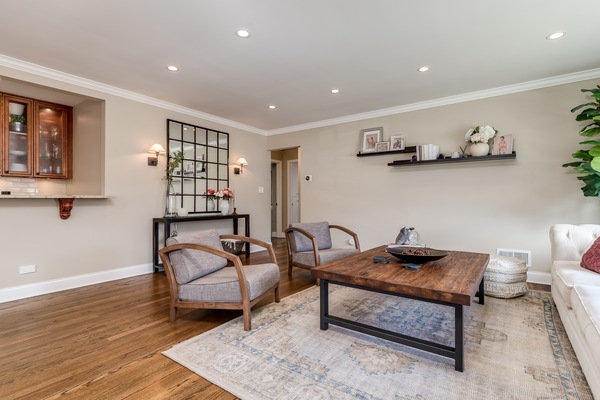 If you're looking to sell your home, now is a great time! And there are many ways to boost your home's value when it comes time to put your home on the market. One of those ways is through staging. Many experts agree that staging your home properly is a great way to increase the amount your home is sold for. Though you shouldn't spend an exorbitant amount on staging your homes, a little bit here and there could really help! Check out our tips on staging the most commonly staged rooms that are likely to boost your home's value!
The Living Room
Some of life's best moments happen in the living, and when it comes to selling your home, you want to be able to create a space where a potential buyer can envision creating those memories. The trick to staging this space is balancing stylish and cozy! Try cleaning up your coffee table and adding a tray to hole miscellaneous remotes and gadgets. Try adding a rug or houseplants to provide some comforting features. And, try using mirrors to make the space feel larger.
The Kitchen
You may have heard it said this way before, but many people like to think of the kitchen as the "heart" of the home. So staging this space to resemble that "heart of the home" feel is an important first impression. Little things truly make a big difference in this space! First, begin decluttering and organizing this space. Also, try adding a bowl of fruit to add some accent colors or replace cabinetry hardware with something a little fresher.
The Master Bedroom
This part of the home is a space where many potential homebuyers want to walk in and feel like they can relax and rejuvenate easily there. That's why staging this room with comfort and relaxation in mind is key. Try making the bed with smooth, crisp linens or staging your nightstand with simple pieces like a candle or vase. Also, try opening all your windows to pull in some natural light to make the space feel less stuffy.
The Dining Room
Lastly, the dining room is a great space to consider staging because this space is where many people will envision relaxing, enjoying a meal, and inviting guests into. Less is more when it comes to the dining room because these spaces can easily feel crowded. Try removing some of the chairs around the table to make your table appear larger. Or, try centering your table under a light fixture or chandelier and try adding some texture to the space with a table runner or updated chair fabrics.
Overall, staging the right rooms in your home is a relatively simple way to boost your home's value. The important thing to remember is that potential homebuyers want to envision themselves living in this space, so the easier you can make it on them, the better! For more tips or to work with our team of industry experts, contact the Maimone Team today!