Mon, Mar 01, 2021 at 2:05PM
---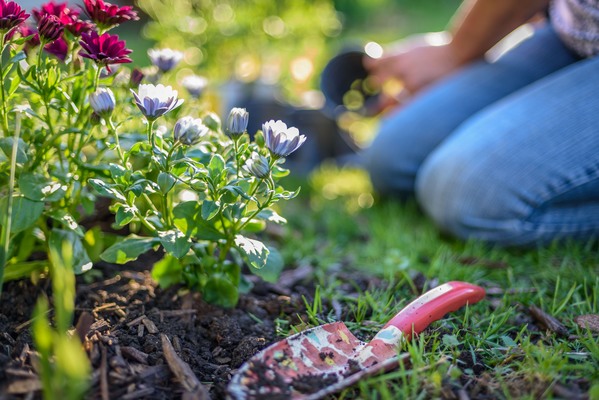 When it comes to taking care of your home, it is important to know how to prepare your lawn for each season – so it stays beautiful, fresh and vibrant year-round! With spring right around the corner, now is a great time to start taking simple steps to prepare your lawn for the upcoming blooms. Read on for 3 tips to take care of your lawn as we head into this new season!
Pull Out the Rake
Things can get a bit chilly, even in Florida, so there is still the opportunity for foliage to fall from the plants in your yard. That's why pulling out the rake is a great first step to preparing your yard for spring! Even if you haven't had leaves or pine straw falling from your trees this winter, it's still important to rake for the dead and dried blades of grass or thatch that may be hindering growth on your lawn.
Grab the Fertilizer
With your fertilizer of choice, lightly fertilize your lawn to promote growth during the spring! Without overdoing it, fertilizers can work with the nutrients in your soil to make it easier for your plants to grow faster and for those beautiful colors of spring to bloom across your yard!
Make a Plan
With spring comes the need to stay on top of your lawn maintenance – so, having a plan in place for all your lawn care needs is important! Whether that's servicing your lawn mower so it's ready to go on a consistent basis, or it's calling on lawn care experts to take the hassle off your hands, make a plan now so you're good to go later!
A beautiful home isn't complete without a beautiful yard! Whether you tackle your yard care yourself or hire the experts, preparing your lawn is just as important as maintaining it. From sprucing up the front for exciting new landscaping to simplifying for a more minimalistic approach, your yard is the first impression for your home – so make it count! Spring is almost here!