Mon, Apr 25, 2022 at 9:10PM
---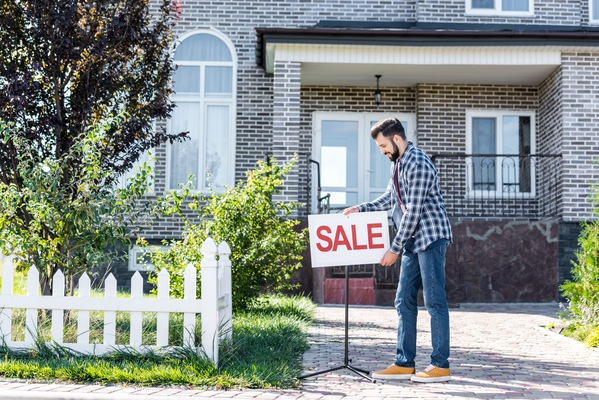 If you're interested in selling your home, it may be worthwhile to plan ahead. By spending the fall and winter getting your property ready for the market, you'll be better prepared to list your home in the spring or summer. But why are the warmer months better for selling your home?
Selling in the warmer months is ideal for a number of different reasons, 4 of which we're diving right into – just read on!
1. The Timing Is Better
More buyers browse the real estate market during spring and summer for a reason. Spring is a time of rebirth and renewal. After months of hibernating during the cold weather, people are looking forward to new adventures. This includes pursuing significant changes like buying a new home.
Buyers also look at the timing involved in purchasing a new home. By buying in spring or early summer, homebuyers can get settled into their new homes before the school year starts.
Since the entire transaction involved in buying a home typically takes several months to complete, buyers will want to find their new homes as early in spring as possible.
2. Curb Appeal Increases in Spring on Homes for Sale in Umatilla, FL
Curb appeal is essential to selling your home quickly and for a great price. Homebuyers will judge a house by its exterior appearance before looking any further. If they like what they see on the outside, they will be more inclined to attend an open house or schedule a tour.
The problem with creating curb appeal is that the colder months can be especially harsh. During the fall and winter, the grass will lose its lush green color, flowers will die, and frequent wet weather can make the exterior of your home look dingy and gray.
Waiting until spring to sell gives you the opportunity to update your home's exterior to create a more welcoming environment.
3. You Can Avoid Dropping Your Asking Price
While there are more homes for sale in Umatilla, FL, during the spring and summer months, there are also more buyers entering the market. The rise in homebuyers creates a competitive atmosphere that will benefit you in selling your home. As more buyers enter the market, sellers can raise their asking prices.
The more competitive market of the warmer part of the year also means you may not have to consider dropping your asking price.
This is a big concern because you will probably have to negotiate a lower price when fielding offers from buyers. Rather than dropping your sale price from the start, you can ask for more initially and have more leeway to negotiate with the buyer.
4. You'll Get More Out of Each Day
When selling real estate in Mount Dora, you'll want your home to spend as little time as possible on the market. In addition to creating a financial burden, keeping your home on the market for months makes it a harder sell. Your agent may even recommend dropping the asking price to make your home more attractive to first-time buyers.
The spring and summer months provide the longest days of the year, and you can take advantage of this by planning more open houses and tours for each day.
When you're ready to sell your home, you should consider working through an experienced real estate agent. They can advise you on what updates will increase the value of your home, and they can help you find more serious buyers sooner. Your agent can also advise you on the best time of year to market your home to help you sell faster.