Mon, May 30, 2022 at 9:15PM
---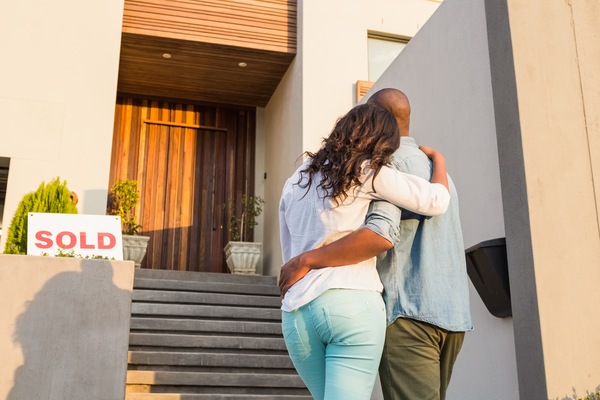 You have taken the time to build up good credit, and you've saved for your down payment and closing costs; that doesn't necessarily mean you're ready to start looking for your new home. Congratulations! But first, there are just a few more steps to take care of. Eager buyers sometimes overlook them, leading to less-than-ideal situations.
Fortunately, you can sidestep these mistakes by learning about them in advance! The four biggest mistakes you can make are:
1. Failing to Get Pre-Approved
Your first step in the home-buying process should be to get pre-approved for a mortgage. A pre-approval letter from your lender will help you in a couple of ways. It will set a definite limit on your spending. You won't be able to buy a home for more than your approval amount combined with your down payment.
The pre-approval letter will also tell sellers that you're serious about buying. There are many casual browsers looking for homes for sale in Leesburg, FL, so a pre-approval letter tells sellers you're ready to move. A seller is more likely to accept an offer from a pre-approved buyer than from a buyer who hasn't taken this step.
2. Not Knowing What You Want in Homes for Sale in Leesburg, FL
Before looking at homes on the market, you should take the time to determine what you want in a new home. This determination will save you plenty of time by helping you refine your home search.
Make a list of must-have features, such as a specific number of bedrooms and bathrooms. You can also create a would-be-nice list for the extras, such as a swimming pool or fireplace.
Don't forget to consider community features as well. Research neighborhoods to discover which ones offer the most promise. Look at community amenities, schools, crime rates, and other factors that are important to your family. This insight will give you the peace of mind of knowing you'll feel safe and happy with your new home.
3. Failing to Hire a Real Estate Agent
Some first-time buyers try to search for their homes without the help of a real estate agent. In truth, you won't save money by going it alone since the agent earns their commission from the sale. You won't pay anything upfront.
The services of an agent can greatly benefit you in your search for Leesburg, FL homes. You'll save time by leaving the search in your agent's hands. An established real estate agent with a large network will find out about new listings and open houses sooner. This access gives you an edge in finding the newest homes on the market.
4. Bypassing the Home Inspection
In most cases, a mortgage lender will require that the buyer schedules a home inspection prior to closing on their home. Even if this isn't the case, you should still schedule and attend the inspection in person. This inspection will help you find out about costly problems that may otherwise surprise you after the home purchase.
The inspection will look at the major components of the house. You'll learn about problems with the roof, foundation, electrical and plumbing systems, and HVAC system.
Even after you're sure you have found your dream home, take the time to think about it. Make sure the numbers will work for you, and you're comfortable with the condition of the property. A home purchase should never be rushed. There will be more dream homes if you decide to keep looking!