Tue, Apr 18, 2017 at 4:35PM
---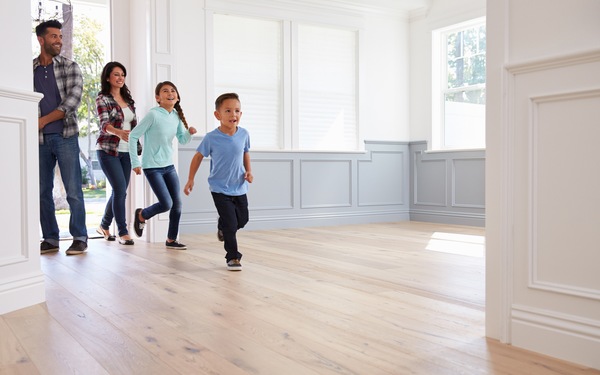 Is there a formula to finding that perfect home—the elusive but enchanting space that makes the entire process all worth it?
As it turns out, not quite. But there are things you can do to ensure that finding that home is a little easier (and a lot more enjoyable). Take a look at today's blog to see our five best tips!
Come prepared
Don't underestimate the power of your favorite house-hunting programs, or the influence of your "vision board" that spells out the kind of home you want. These (and similar items) can only help you as you search for your home, since they provide a personal look at the features you'd want in your ideal home?
Will every single preference come together under the same roof? Sometimes, they can—but even if you don't check off every item on your list, coming with a thorough idea of what you like and don't like can really help you narrow things down and focus on what matters.
Additionally, there are some practical preparations to take care of before you start searching. This includes getting your financial information in order (we can help you with the specifics), identifying an ideal time to move, searching school district parameters, etc.
Get to know the neighborhood
The old phrase goes "location, location, location" because the importance of location can't be emphasized enough! You want to settle down in a neighborhood you love—of course, that neighborhood is different for everyone. Some want to be within walking distance of parks and entertainment. Others are okay with a drive for work and play, as long as their neighborhood has plenty of recreation opportunities and, of course, signature neighborly charm.
It's not hard to find these features, especially here in Lake County, but it always helps to take a closer look at a neighborhood before you step into any open house. You might find something (a tucked-away park, a lemonade stand, a friendly family next door) that shifts your opinion or gives you something new to consider.
Make a list of "wants" and "needs"
Many shoppers make a list of pros and cons after every home they visit—but we suggest making a list of wants and needs, too, as it could end up being even more helpful!
Creating this kind of list gives you a chance to sort through the essentials and the things you like, but may not need. A "want" side that is stacked to the brim with checks (good neighborhood, square footage, outdoor space, etc.) means a little more than a "pro" side similarly filled, since the things you elect to put on that list may be more superficial factors (floors, hardware, etc.) that can be changed with time.
Ask questions
There's no such thing as a stupid question, especially when it comes to real estate! At the end of the day, your realtor will never tire of answering questions, big and small, about a home or the next steps you have to take. We'd rather you ask more than seems necessary, than get into a situation where you're not equipped with the best situation possible!
Make it your own
They often say that you end up where you're supposed to be. We believe—that with some careful planning and a few thoughtful rounds of house-hunting—that that can be true! When you're searching for a home, don't get too focused on your definition of "perfect" that you forget to see a home that fits you (and your family) like a glove. Know what you need, but be open to something new, too—you never know what you'll find when you give a home a chance!
We hope that today's blog helps you prepare for your house-hunting journey. Once you're ready to get started, call our office and see how we can help make it happen!