Wed, Mar 29, 2017 at 1:50PM
---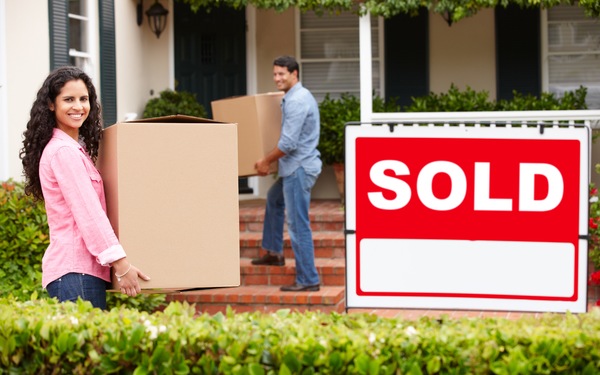 So you don't have a camera crew following you around like they do on House Hunters—but that doesn't mean you have to forego a fun home hunting experience!
This is an exciting step of the real estate process—after all, it's only a matter of time before you're finally settled into your dream home! Enjoy it to the fullest and try out these easy ideas to make the search a little more fun.
Make it a game
Searching for the home of your dreams is no small task—but we think there's still some room to make a game of it, especially if you have young kids tagging along. That of course doesn't mean turning an open house into a game of tag! But simple activities like "I Spy…" can add an element of fun to every visit (for kids who may otherwise not understand the finer details of square footage, flooring, or escrow!).
Get the whole family involved
There are other ways to get the whole family involved in the house hunting process. Some of them can easily be started at home—for example, you can task kids with researching info on your new destination, or picking out paint colors and designs for their new room. In the end, these tasks aren't entirely necessary to the home search itself—but they can help you give your child an exciting job to do that makes them feel like a true part of the process. If they were initially reluctant to move, involving them (even in small ways) can make them feel like they have more to look forward to in their new home.
Get to know local surroundings
Even if you don't find your perfect home on Day 1, you can still make the most of your time in the city (especially if you're traveling a long distance to be there!). In cities like Mount Dora, Tavares, or other Lake County gems, you'll be sure to find plenty of things to enjoy (from trips to the lakefront to charming downtown dinners). If you do end up moving to the city you visit, you'll be that much more informed about the area's local culture! Even if you don't, however, you'll still be able to make the most of your day and create some great memories in the process.
Keep a positive mindset
Great inventor Thomas Edison famously said that "I have not failed. I've just found 10,000 ways that won't work." Look at the house hunting process through that same sort of lens. If the first round of homes you visit just don't work (whether due to financing or not meeting your criteria), don't be disappointed—you're that much closer to finding the kind of home you're sure to love.
Preparation (plus some fun!) can help you make the house hunting experience a thoroughly enjoyable one. Call our office today to learn more about what to expect from these next steps—we're here to help!