Tue, Mar 28, 2017 at 1:50PM
---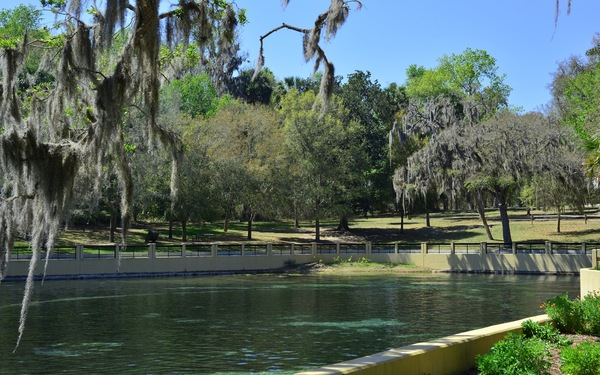 Are you feeling the springtime heat? Central Florida is no stranger to hot temperatures, even this early in the season. Fortunately, our home of Lake County is home to a wide selection of swimming holes worth jumping right into!
Take a look at today's blog to see our favorite spots for cooling off, lounging around, and enjoying the day with family.
Hickory Point
The expanse of waterfront fun at Tavares' Hickory Point is worth exploring! You already know that the Harris Chain of Lakes is great for exploring by boat, but Hickory Point offers a family-friendly swimming beach on Little Lake Harris so you can get in the water and cool off. There's also an on-site playground, nature paths, and a boat ramp so that you can cruise around during your day at the Point. The best part? Admission is free, whether you're from Lake County or out of the area, so no one has to miss out on the warm weather fun!
Alexander Springs Recreation Area
For picture-perfect blue water in a natural spring, head to the Alexander Springs Recreation Area in Altoona! You'll be able to cool off and swim past a surrounding border of lush, green foliage, or simply kick back with a spring-side lunch with friends. For water adventurers, there's even a spring run perfect for taking out your canoe or kayak and seeing the natural beauty that abounds firsthand.
Wekiva Falls
You'll be able to enjoy a warm swim at Wekiva Fall's natural sulfur spring, where day-trippers and RV adventurers alike are welcome to enjoy some well-earned time off. A tiki bar, live weekend DJ, and plenty of ways to experience the water make Wekiva Falls in Sorrento a can't-miss trip.
Salt Springs Recreation Area
Located in nearby Ocala National Forest, Salt Springs Recreation Area offers up one of the very best ways to experience Central Florida's expansive natural beauty. The bright, clear swimming hole offers you a unique perspective of your surroundings: an immersive, back-to-nature experience that doesn't come along just anywhere!
Have you ever been to any of these local swimming holes? Let us know your favorite spot below—and happy swimming!