Thu, Mar 30, 2017 at 1:50PM
---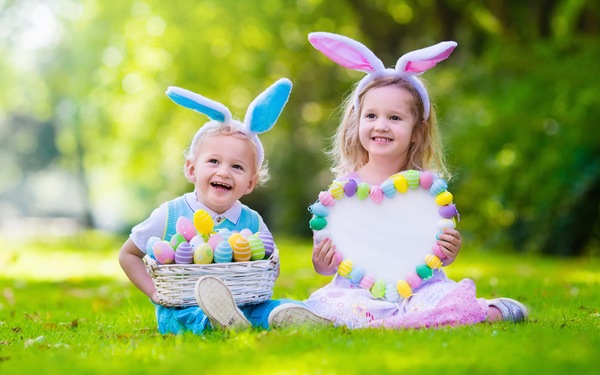 Happy Easter! As you celebrate the day with your family, consider trying one of these simple crafts for a way to get the kids involved and have some fun along the way.
Create thumbprint treasures…
Families love to preserve simple keepsakes, so it's no wonder that this easy thumbprint idea is so often a hit! You and your child can dip your thumbs into finger paints and create egg-shaped designs on cardstock as simple greeting cards or onto a canvas that you can later frame and enjoy as a decorative keepsake.
… or DIY nests
To satisfy your sweet tooth this Easter, why not create a batch of DIY robin egg nests? You can use the famous pastel-colored candy Robin Eggs (or simply substitute your favorite) and place them into nests made with rice cereal, butter and marshmallows. They can serve as simple party favors or as treats to snack on all day!
Paint on a new kind of canvas
We all love the Easter Sunday classic activity of painting and dyeing Easter eggs—but if you can't bear to see your family's handmade creations thrown away later on, why not paint on a new kind of canvas? Egg-shaped stones provide a more durable alternative and can be easily found in many backyards and patios.
Design fluffy bunny photo frames
Turn your family into bunnies this Easter! You can create handy photo frames by cutting bunny shapes out of white construction paper, then pasting small white cotton balls all over the surface (leaving some room, of course, for a photo to serve as the bunny's "face!").
Make a pair of ears
Finally, an effortless classic: your kids can help draw and cut out their own unique pair of bunny ears to don on Easter Sunday. You can help staple these ears to an old hat or headband so that they can enjoy the whimsical look all day long.
We hope that today's blog helps you find new ways to enjoy your special day! (At the very least, these crafts are sure to serve as easy, colorful springtime décor pieces for your home.) Be sure to share your own Easter arts and crafts ideas with us below!