Thu, Mar 29, 2018 at 9:15AM
---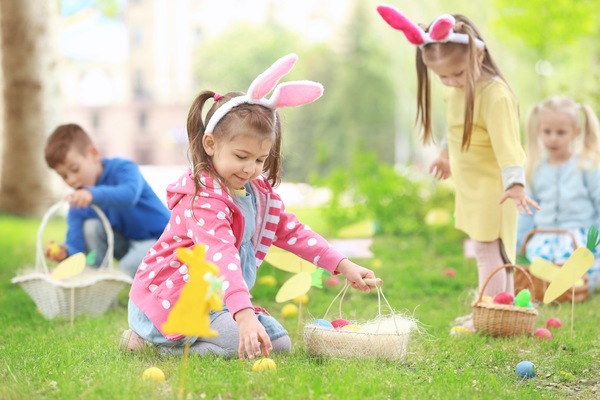 Happy Easter! Or should we say "hoppy?" Meeting the Easter Bunny is just one of many great ways to celebrate the holiday in Lake County.
Just read on as we share a few of our favorite ideas!
Hunt for eggs from above
On Saturday, March 31st, you can hunt for eggs after they fall from above—from a helicopter, that is! Mount Dora's Frank Brown Sports Complex will serve as the spot of this exciting egg drop, where more than 25,000 eggs will fall down to the ground, prime for picking. While all the eggs will have candy, a select few will include extra-special prizes like toys and even a Grand Prize $200 gift card. The fun starts at 10 a.m.
Try a new kind of Easter painting
Every Easter, as tradition would have it, we sit down for the fun (and often a little messy) pastime of painting eggs. Why not try a new kind of Easter painting? This Saturday, come down to Clermont's Painting with a Twist at 1 p.m. for a kid-friendly Easter painting session—the perfect way to enjoy some family time and come home with a handmade treasure! Just register online at https://www.paintingwithatwist.com/studio/clermont/event/1493703.
Meet the Easter Bunny
Two great Easter "Egg-stravaganzas" will be occurring in Lake County this Saturday—one in Wildwood at 9 a.m., and Apopka at 9:45 a.m. Each is free, and is set to feature an egg hunt, photos with the Easter Bunny, and more community fun.
Enjoy Easter pony rides
Another local Egg-stravaganza features an entirely unique holiday mascot: a pony! Enjoy pony rides, hay rides, plenty of food and fun at the DreamCatcher Horse Ranch Easter Egg-Stravaganza in Clermont, kicking off at 10 a.m. The whole family will love meeting the animals and enjoying the fun holiday atmosphere.
For fun at home…
Looking for ways to have fun right at home? We've got you covered—after your egg hunts and photo ops are through, head home to enjoy some custom treats (we love "nests" made with pretzel sticks, clumped together with chocolate or caramel and topped with jelly bean "eggs") and decorations, like egg portraits made with pasted-on sequins or buttons.
Here in Lake County, there's no shortage of fun ways to enjoy your Easter. No matter how you choose to celebrate this Sunday, we hope that it's a special day for the whole family!