Mon, May 30, 2022 at 9:20PM
---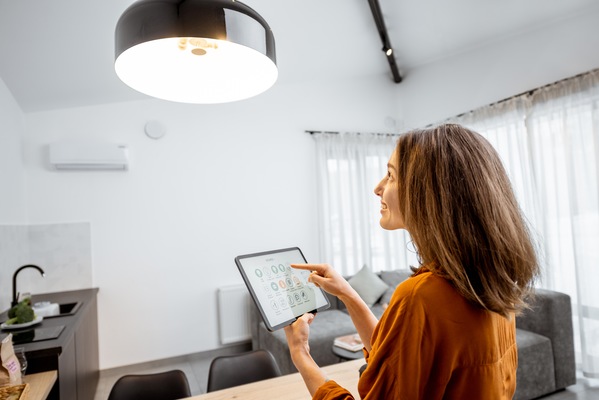 If you're unfamiliar with smart home technology, moving into a new smart home may not be as simple as you might expect. There are steps you'll have to take in advance to ensure you can use the technology in your new home. While smart home tech isn't complex, you should expect a small learning curve.
You'll Need a Smart Home Hub for Your Real Estate in Eustis, FL
You'll get better use of your smart home technology if the various devices can communicate with one another. Unfortunately, this isn't something that you can just set up between individual devices. You'll need a smart home hub that puts all of your smart technology at your fingertips in one app. Many internet service providers offer this service to their customers.
Your real estate agent should have the relevant information if a hub has already been set up. If not, you can find plenty of online sources that offer this service for a subscription fee.
You Should Upgrade Your Wireless Router
If you have an older router, this is the time to ditch it for something more modern. All of your smart home gadgets rely on a strong WiFi signal, so a good router is essential. Talk to your ISP about buying a good router from them. They can also help you set up mesh networking for better connectivity in a larger home.
As you search Eustis, FL, homes for sale, mention to your agent that you're specifically interested in buying a smart home. They will seek out homes that already have the infrastructure necessary to operate smart devices. You'll still need your own router, but the mesh networking may already be installed.
Learn About Smart Zones
Real estate in Eustis, FL, that uses smart home technology may have AI-driven smart zones installed. These smart zones will have cameras that use facial recognition to disregard occupants or frequent visitors to the home. This is especially useful in parts of your exterior property that get plenty of traffic.
You might feel uneasy about allowing artificial intelligence to make the distinction between family members and strangers. In that case, the system can be set to send video footage of the action to your smartphone. This allows you to make the distinction and take action for yourself.
Take Time to Learn the Controls
There are two ways to control the smart home gadgets in your home. As you search homes for sale, look for the manual controls on the various gadgets. After you buy your smart home, you'll also have access to the mobile app, which lets you control each of the devices. Practice using the manual and mobile app controls until you feel comfortable using them.
It won't take long to master the smart technology in your new home. Once you're comfortable with the operational aspects, you'll discover that your smart tech devices will help you run your household with greater convenience and efficiency. You'll also enjoy savings with more accurate control over your smart home's systems.