Fri, May 14, 2021 at 11:20AM
---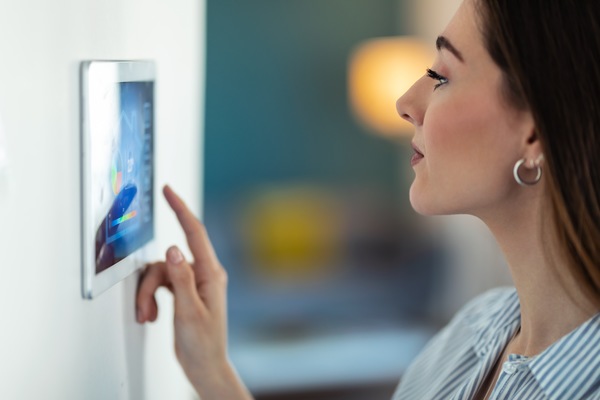 More and more homes in Central Florida are taking steps toward energy efficiency. And there are good reasons why! Mount Dora homes that are energy efficient offer many great benefits to homeowners and sellers alike. Whether you plan on staying in your home for a while or you're looking to sell, read on for how making your home energy efficient is overall beneficial:
It's Cost Effective
When a home isn't built or upgraded with energy efficiency in mind, it may seem as though that energy bill keeps growing and growing! It's not that your local energy company is trying to get as much money from you as possible, the problem is that homes that aren't energy efficient are having to use more resources to power themselves and provide you comfort. But hope is not lost! Many local utility companies offer free energy audits of their customers' homes, so you can see how to make improvements, and therefore lower your costs. Energy efficient homes employ sophisticated technology that's engineered to use fewer resources, helping you save money now AND have a more valuable and marketable asset in the long run if you ever decide to sell.
It's Smart
There are many routes to take when making your home more energy efficient, and on of those ways is a pretty smart one – installing smart home technologies! While energy efficiency isn't the only benefit to smart home technologies, it is a huge perk. The major way these systems work is by helping you use less unnecessary power overall. Smart thermostats and smart lighting can help you use energy more efficiently by automatically adjusting or switching off when there is no one in that part of the home. Smart systems can help you avoid leaving lights on in unoccupied rooms or running the air conditioning in an empty house. Plus, smart systems provide convenience and safety.
It's Healthy
When you and your family live in an energy-efficient home, your comfort and health is boosted! Thanks to an improved air quality that comes with an energy-efficient home, the air you breathe is cleaner. Thanks to its improved ventilation, the spaces eliminate excess humidity. Thanks to the ability to reduce leaks and drafts, homes stay comfortable for longer during heavy storms and power outages. In addition to reducing common hazards that come with older homes, like mildew, mold and allergens, energy-efficient homes have also been proven to improve respiratory health, reduce the number of doctor visits within the home, significantly reduce the risk of gas leaks, fires and other hazards, and improve the overall quality of life!
There are a plethora of benefits to ensuring your home is energy efficient! From its cost effectiveness, safety, intelligence, healthiness and more, energy efficiency makes a wonderful investment for your home. Whether you wish to stay and enjoy the benefits of your energy-efficient home or you're looking to sell and get the most return on investment, making your home energy-efficient is a great move for boosting your home's value and longevity. To learn more tips and tricks for buying and selling homes in Central Florida, contact the Maimone Team today!