Wed, Sep 15, 2021 at 1:38PM
---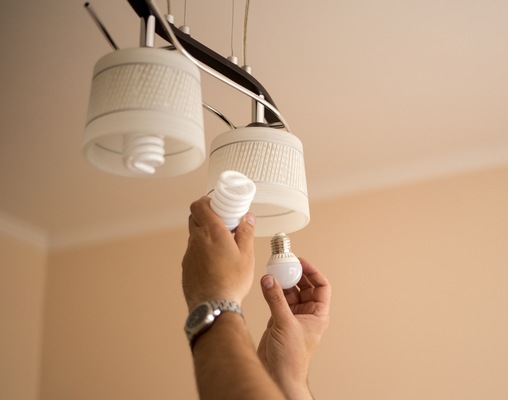 Lighting can affect so much about a home. From statement pieces to accent pieces, from style to functionality, lighting does a lot for a home. If your goal is to put your best foot forward when selling your home, one way to do that is by changing up some of your home's lighting. And as your trusted Mount Dora real estate experts, read on for simple lighting tips that can really boost your Central Florida home's value.
Smart Lighting
Opting for a smart lighting system in your home is a great way to boost your home's value. Many homes are switching to smart systems because of their popularity and convenience. Whether you integrate your lighting in an existing smart home or only switching your lights from traditional to smart, you will be able to attract more buyers and bring more value into your home.
LED Bulbs
LED bulbs are the key to saving energy and saving money – it's no wonder so many people are making the switch! Not only do LED bulbs use 50% less energy than traditional light bulbs but they also have a lifespan of 30,000 to 50,000 hours. Typical bulbs only last about 1,000 hours. More durable, healthier, flexible and manageable, LED bulbs make a homeowner's life that much easier. That's why switching to LED bulbs will not only benefit life in your home but it'll benefit your home's value as well.
White Light
As an in-between for warm yellow light and cool blue light, white light is becoming increasingly popular due to its similarity to natural lighting. Natural light is a great way to brighten up a space, making it feel larger and lighter. But, natural light isn't always attainable with every room in the house. That's why opting for a bright white light can bring in a natural light feel, making your home feel less like a cave and more like a resort. Warm yellow light and cool blue light should also be used throughout the home but in fewer instances and more accent pieces.
Statement Lighting
Make a statement with your lighting. Nothing pulls a home together quite like a tasteful statement light. Whether it's a bold chandelier in the entryway making a great first impression, or a trendy statement light hanging above your dining table, where a lot of homeowners may bring their guests, there are a variety of different ways to use statement lighting so that it adds more value to your home. Many potential homebuyers want to feel like they are getting the most bang for their buck when buying a home, and that's why statement lighting is a great way to invite luxury in without breaking the bank.
Accent Lighting
Accent lighting is not only a functional solution to home lighting but it is also a stylish solution. Accent light can be used to set the tone of a home. When potential home buyers walk into your home, they will be seeing a lot of things for the first time. Accent lighting can not only draw attention to attractive features of your home but can also brighten up areas of your home that may not get a lot of light otherwise. Accent lighting can also be used as a style statement. Make your home feel on trend with accent lighting that is cohesive and stylish – this will allow the potential homebuyer to find your home more aesthetically pleasing, therefore loving it that much more!
Layered Light
Layered lighting is when you use multiple types of lighting in one space to complement one another. Simply put, layered lighting is taking a step beyond basic overhead lighting in your home. It is multiple light sources working together to create a smooth transition into any setting or time of day. Ways you can layer lighting can include natural lighting partnered with ambient lighting, or recessed lighting paired with task lighting. However you choose to layer your lighting, layered lighting can give more personality and dynamics to a home. With one source of lighting throughout the home, it may begin to feel stale.
The lighting you spread throughout your home can speak volumes to potential home buyers, whether they realize it or not. Adding value to your home through the lighting you choose isn't just about the lighting that costs the most money, it's about the lighting that makes your potential homebuyer feel something when they walk into your home for the first time. Put your best foot forward with these lighting hacks that can boost your home's value from your trusted Central Florida real estate experts!