Mon, Oct 18, 2021 at 2:00PM
---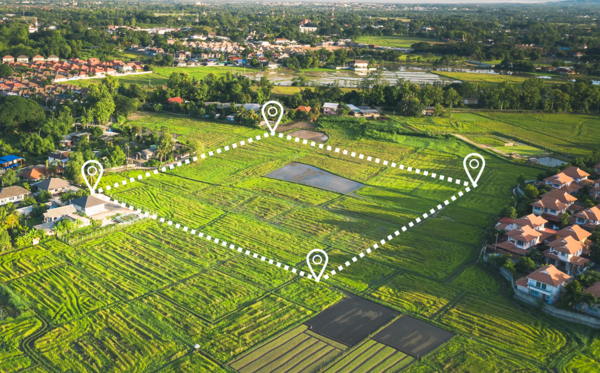 When it comes to vacant land and lots among Apopka real estate, your opportunities are endless! Once you've purchased land, there is so much potential for how you could use that land. Depending on the laws regarding your land, what you may have access to and where you are located, there are a plethora of options. After you've checked with the county and state on what you can and cannot do with your land, check out some of these options and see if they'd be a good fit for you!
Build A Single Family Home
A very popular choice when it comes to making use of land for sale in Apopka is building a single-family home on it! Many people dream of their ideal home and all the features it would include, but when it comes to a new home, not many get as much say into where that home will be located. Depending on where your home builder decides to build can limit your location. The beauty of vacant lots and land for sale is that you are able to pin down the perfect location first, then work with a home builder who can bring your vision to life on you already established lot.
Build A Tiny House
If you've been eager to hop into the tiny home lifestyle, a vacant lot could give you the perfect excuse! Tiny homes are becoming all the rage, and whether you'd like to use it as a primary home or a vacation home, Florida is the perfect spot for it. Tiny homes can also be a great investment opportunity, and if you have a plethora of land attached to your home, it could be an attractive getaway for many people.
Park an RV or Travel Trailer
If you don't have the budget for or wouldn't like to commit to building a home on your vacant lot, then it could be a great place to park an RV or trailer when not in use. For all our adventurers, vacant land gives you an option to have a landing place whenever you're not on the road. Many people choose to live in an RV or travel trailer when they are building a custom home on their land. And depending on the size of your lot, you can live in an RV on your land even while a home is being built there. This allows you to keep an eye on your project's progress without having to find other living arrangements while your project is being completed.
Curate It For Outdoor Activities
If you're not looking to create a living arrangement on your vacant lot, an alternative option could be creating a space to enjoy the outdoor activities you love! Many people use vacant land to create walking trails, hiking paths, farms, beekeeping hubs, shooting ranges, gardens, wildlife preservations, mountain biking paths, and more. If your hobbies require a plethora of space, vacant land could give you the space you need!
Finding the perfect lot of land for all your desired endeavors is one thing, but deciding on the exact endeavor is another. You have so many options when using your vacant land in Florida, and as long as it follows laws and guidelines near you, you can enjoy just about anything in a space that is your own. From recreational activities to investment opportunities, a lot can come from vacant lots, so start hunting for yours today!
Check out some of our featured listings for vacant lots near you: