Thu, Oct 21, 2021 at 4:30PM
---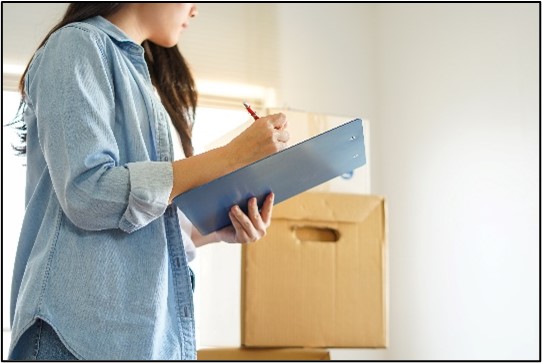 Have your heart set on your Mount Dora move? The process of planning your move from point A to point B can be daunting – whether you're moving across the country or across town. How can you best plan to relocate your entire lifestyle to Mount Dora? Also, how can you settle your whole family into a new home without forgetting any important steps? By keeping a list of the most important things in mind, you can prepare to experience a stress-free move to your new house. To get thinking about the items that should be on your checklist, take note of these major areas to consider below:
Do Your Research
The first step to simplifying any complicated project is to get organized and gather information. If you haven't yet found the perfect home – or are unsure of the right community to settle into – you'll want to consult the experts. Local Central Florida realtors like Loretta Maimone and her trusted experts can leverage years of local experience to help you find the perfect place to put down roots. You'll find a wealth of information – like good schools, access to beaches, opportunities to experience arts and culture, and more. Perhaps you have your heart set on moving to Mount Dora Florida – or maybe you'll feel right at home in Eustis or Tavares.
Once you've located the right spot for your move, don't stop there. You'll want to address the appropriate budget for the moving process – so, investigate the right options for movers, storage, or anything else you might need along the road to your new home. Good news – we can help with locating these services, too!
Relocate Everything Important
When you're preparing for your move, you'll want to remember all the different spots you'll need to begin using your new address. To start, make sure your mail is forwarded, so that you don't miss any important items. Also, be sure to swap out shipping addresses for any subscriptions or memberships that you plan to continue. Also, check for any important records that include this address – which might involve banking, credit cards, or checks.
Also, before moving to Mount Dora Florida or anywhere in Central Florida, be sure to have all the important documents on hand that you'll need for yourself and your family. This might involve documents from your children's school, the family doctor, the dentist, or the vet. If you're moving over a distance and preparing to switch to new school systems or health care providers, having quick and easy access to these items will be crucial. Also, if necessary, be sure to update your voter registration!
Prepare for Moving Day
So you've found your new home, have switched over everything to your new address, and the big day has finally arrived. Are you prepared with plans to make your move? Now is the time to organize your plans to make this chaotic time as stress-free as possible.
While packing, this can mean grouping items together in boxes labeled for certain rooms. You might even consider snapping quick photos of what's inside certain boxes to jog your memory later. This trick can also be used to remember how to reassemble complicated furniture or plugin electronic cords.
Also, pack your essential needs for the first few nights in a separate suitcase. After a long, exhausting move, you won't want to dig through endless boxes to find pajamas or a toothbrush! Plus, before your kitchen is fully arranged, plan a budget for some takeout or delivery meals. This might be the perfect opportunity to try amazing local restaurants and learn about your new favorites!
Excited to make your Central Florida move? We're excited to help! Our realtors bring their passion for real estate and for the Mount Dora local area to you – so that you can find your perfect property and lifestyle for the right price. Contact us today to begin planning for your relocation!