Wed, Nov 17, 2021 at 11:12AM
---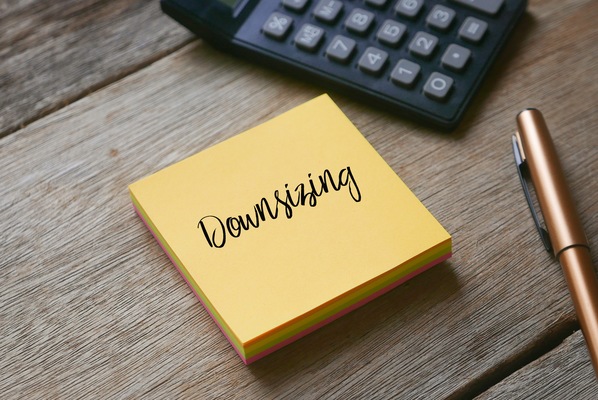 As with most decisions that have an enormous impact on your life, deciding to move homes and downsizing is something that must be given a lot of thought. Whether you are downsizing due to the cost of living or just because you are left with a whole lot of extra space that you don't require anymore, finding a new home to suit your needs can be an exciting journey. Here's a list that could help you start your search when downsizing:
Determine Your Budget
If you are downsizing because of financial reasons, it is most important to determine what your budget is. And even if your reasons for moving aren't particularly based on money, you still want to have some figure in mind to narrow down your options and search for homes that are defined by your budget.
Narrow Down your Desired Locations
Whether you are deciding to move a few blocks away or across the state, it is important to focus on what kind of a location you are wanting to be in. Some of the things to consider would be proximity to commercial areas or public transportation. Maybe you would want somewhere quiet instead, away from major highways and school zones. Whatever your desires are for your new home's location, it's best to lay them out clearly when you begin your search.
Make a List of Your Requirements
There are certain things you will probably be flexible about in the search for your new home but then there will be other requirements that you aren't willing to compromise on. Whether it's the number of bedrooms, storage options, greenspace or number of levels in the home – it is good to have certain criteria in your mind about what you want from your new space.
Find a Layout That Works for You
Downsizing means getting rid of a lot of clutter and things you have acquired over the years but don't really have a need for anymore. However, that doesn't mean you will be getting rid of everything you own! Make sure to keep your furniture, appliances and other bulky items in mind when looking at floor plans. You don't want to start from scratch once you move in, so look at homes where you feel your current belongings will be able to fit in without much hassle.
Visit Homes & Explore Your Choices
Needless to say, to find your perfect home, you need to go through a couple (or several) choices in order to see what is available in the market and what is attracting you the most. This can be an overwhelming process but by seeking help from Mount Dora real estate experts like us, you may save yourself some time and stress. Our real estate agents can help you find the perfect home when downsizing by understanding what your priorities are and coming up with a list of choices based on your aspirations.
No need to delay your search if you've made the decision to move – we are ready to make it happen for you so contact us today!