Mon, Aug 30, 2021 at 3:43PM
---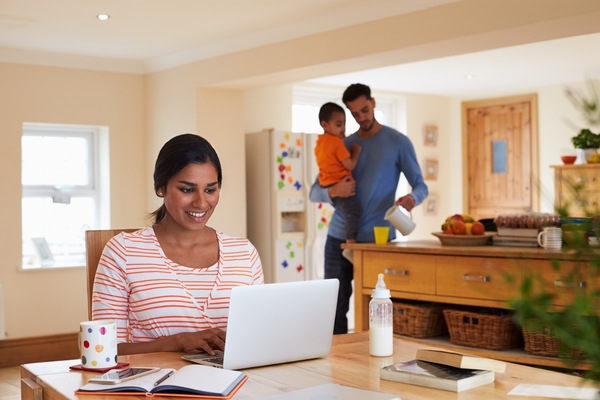 So you want to buy a home? Well, you are in the right place! Buying a home can be a roller-coaster journey full of twists and turns, which can be pretty intimidating to many homebuyers. But your Mount Dora real estate experts are here to help. Before you begin looking for your next home, read on for 5 things you need to do!
Determine What You Can Afford
Before you even begin searching for your next ideal home, getting your finances in order is a great first step! Start by evaluating your budget and decide what you think you will be able to afford mortgage-wise. Then, check out your credit score. The mortgage lenders will be analyzing your credit, so determine if you will need to do some clean-up before reaching out to lenders. The better the credit score, the better the deal you should be able to work out.
Build A Financial File
Once you decide what you can afford, now is a great time to set up a financial file. This is essentially a great organizational tool that you will likely need to refer to on many occasions. A financial file should include the following:
Bank Account Documents and Information

Credit Card Documents and Information

Credit Score Documentation

Auto Loan Documentation

Recent Pay Stubs

Tax Returns for the Last 2 Years

If purchasing an investment property, include a copy of the proposed lease

401K statements, life insurance, stocks, bonds, and mutual account information
Take A Home-Buyer Education Course
Especially if you are a first-time homebuyer, taking a homebuyer class or course can be extremely beneficial and alleviate a lot of stress. It can help you navigate the homebuying journey with a little more confidence and knowledge under your belt. Homebuyer education can also come with a variety of benefits like down-payment assistance, free grants, or even mortgage loan forgiveness. In the next step, you'll be able to explore your options.
Talk To A Mortgage Lender
With your financial file in hand, you'll want to reach out to potential mortgage lenders. Different lenders will be able to offer different options, so explore your options before settling to find which option is right for you. When selecting the right lender for you and your situation, consider the following:
Do they explain things clearly and respond to your phone calls in a timely manner?

Are their interest rates, cost and fees competitive to other lenders?

Do their loan programs suit your credit profile and desired property?

Do they provide access to a local loan approval committee that fully understands the property you are purchasing?
Talk To A Real Estate Agent
This is where we come in with our expert team of Mount Dora real estate agents. Talking to a real estate agent will help you get a better idea of the next steps and how you can get into your next home faster and for a better deal. A real estate agent will be able to equip you with valuable resources and tools as well as communicate and negotiate on your behalf to help you snag the best situation for you and your family. Refer to our blog on the
Top Things To Look For in a Real Estate Agent
for more information.
Navigating the adventure that is purchasing a home can be an exciting yet overwhelming endeavor, so having the right people, tools and knowledge on your side is the best way to be prepared. And when you're ready to take the next step, we will be here to get you across the finish line and beyond. Contact us today!