Thu, Nov 03, 2022 at 3:21PM
---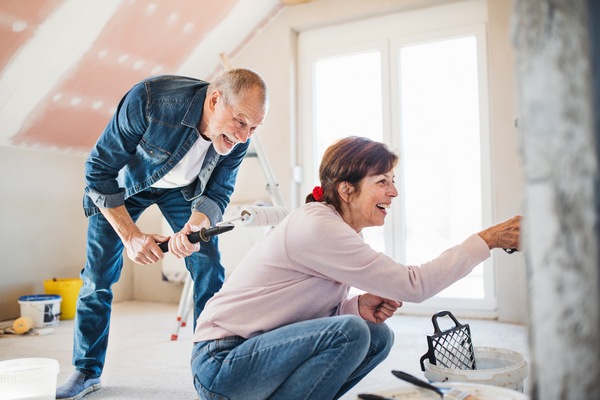 Some people want to buy a home that's move-in ready and won't require any work at all. Others love the idea of taking on a fixer-upper because it gives them the chance to make the house their own. No matter which side of the fence you are on, looking at the advantages and downsides of buying a fixer-upper may help you make your decision.
Pros
There are a few of the advantages of buying a fixer-upper home. Even if you're already considering this option, you may not be aware of the ways in which buying this type of home can be beneficial.
More Negotiating Power When Buying Homes for Sale in Apopka
The home seller will know that the house is going to need plenty of work. Rather than doing that work themselves, they will sell the home for a lower price. Even when the asking price is lower, they may still be open to negotiating for less money.
You Can Renovate to Suit Your Tastes
As you update one of the fixer-upper homes for sale in Apopka, you'll basically have a blank canvas. You can design the home of your dreams as you update the property. Since the home is already in need of repairs, you might find it easier or cheaper to add a room, knock out a wall, or install more outlets.
Find a Home Faster
There are fewer buyers who want homes that need a lot of work. That means you'll have more options when you want to buy a home. You'll also be less likely to become embroiled in a bidding war.
Cons
Before you decide to buy a home that shows visible signs of needing some TLC, you should be aware that there are disadvantages. Exploring these downsides will help you to make a better-informed decision.
The House May Have Unexpected Problems
Before you buy a fixer-upper, the seller will have to tell you about the home's problems. This will help you determine whether you really can take on the responsibility of updating the home. Even if you're sure you can handle it, you should still expect unforeseen problems. The water heater tank might go, or the roof may develop a leak while you're fixing other issues.
Costs May Change
As you browse the real estate market for Apopka, Florida, homes for sale, you'll probably plan your budget around making the necessary repairs. While that is a smart way to plan for your fixer-upper, be aware that labor issues, supply chain problems, and inflation may all cause your estimated costs to change.
You Might Have to Put Your Life on Hold
Renovations almost always take longer than expected. Even an estimated timetable provided by an experienced contractor may not be as accurate as you expect. You should plan for your home to remain under construction for an extended period of time.
An Agent Can Help You Find What You Want
No matter what type of home you want to buy, you should always consult a real estate agent. An agent with thorough knowledge of your local market can help you find your dream home more quickly. They can also help you avoid taking on more than you can handle with a fixer-upper or find the fixer-upper you will love.