Wed, Nov 17, 2021 at 11:39AM
---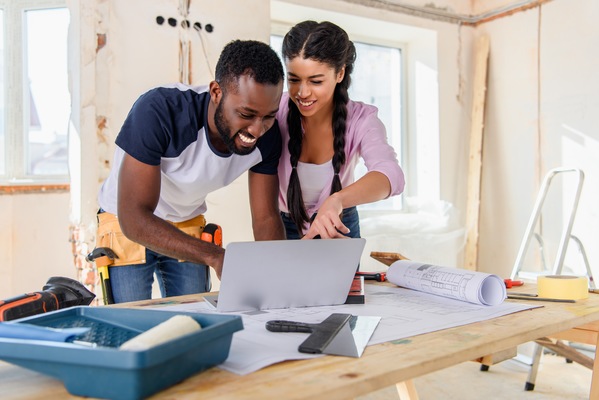 Whether you've recently bought a fixer-upper or you're looking to do some work to your home before selling, there are many reasons why people choose to renovate their Apopka homes. But for many people, knowing where to begin can be just as hard as executing a renovation. Having a clear picture of next steps for your Apopka home renovations is key to a successful reno. Read on for your Apopka real estate experts' tips for renovating your home!
Put Your Ideas On Paper
A great first step to any renovation is putting your ideas on paper. Whether it's physical or digital, find a place to write out your ideas. That way, you and whoever else with whom you're making decisions will be able to decide on the ideas you actually want to execute. This will aid in budget-setting and physical labor. Make a list, order it by priority and get ready for step two.
Set A Budget
Once you've prioritized your list of projects, now it's time to set your budget! Figure out what you can reasonably afford within your desired time frame. Once you've picked an amount, make sure you give yourself a little buffer in the budget for the unexpected. The two big things to account for in your budget should include the cost of labor and cost of materials, then from there, tack on about 25% of your costs for any speed bumps you may run into along the way.
Expect Hiccups
Almost every renovation is not going to be easy and breezy. That's why it is important to prepare for the unexpected. Not only should you prepare for mistakes or unwanted additional work along the way but you should also prepare your mindset for things you might run into. If you start to tear down a wall, you may find an electrical wiring issue. If you try to DIY your plumbing, you may accidentally bust a pipe. Whatever the hiccup may be, it is important to set yourself up for success ahead of time so you are less stressed if sometime arises.
Be Flexible
Things aren't always going to go your way, but don't let that take away from the fun of renovating Apopka homes! Being flexible could be one of the best tools in your tool belt, but it's not always easy. To help yourself stay flexible, make backup plans ahead of time just in case you can't execute something your initial way, buy a little bit more materials than you think you'll need to leave room for error, or get creative with your approaches to certain tasks to offer a fresh perspective.
Get Help When Needed
Don't be afraid to ask for help! Whether this is your first renovation project or millionth renovation project, it is okay to get some extra hands or an extra mind when you need it. You may need an expert's knowledge on how to do a task, or you may just need an extra set of hands to help you get projects done faster. Whatever it is, a great way to keep your renovation project successful is to get the right team on your side.
Make It Your Own
One of the most exciting parts of a renovation project is putting your own personal spin on it! So when it comes to planning and executing your Apopka homes renovation project, make sure you plan to make it your own. Don't worry so much about what every other house on the block has. Just choose the best options for what reflects your own style and functionality desires. If you want a gold sink, go for it! If you want a massive closet, go for it!
At the end of the day, being prepared before diving headfirst into your renovation project is the best way to have a successful renovation and to alleviate stress along the way. And if you're renovating your home to get it ready to hit the market, we can get it sold fast and for the best price, so contact us today!