Mon, Dec 05, 2022 at 10:55AM
---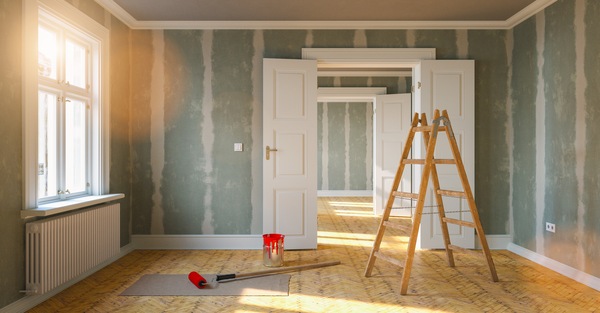 As you're preparing to list your home in the Tavares, Florida, real estate market, there are multiple questions you'll need to consider before your home hits the market.
For many people selling their homes, getting the highest possible return on investment is a top priority. Sometimes, this means updating your home to increase its sales potential. Other times, selling your home as it is may be the most cost-effective option.
There are several factors to keep in mind when deciding whether to renovate your home before listing it or sell it as-is.
Upgrade Your Tavares, Florida, Real Estate Before You Sell
While full renovations are often not in the budget for many homeowners looking to sell, upgrades on individual areas of the home can still make a significant impact on the overall value.
Not sure where to get started? Do a thorough inspection of your home and take note of any areas that might count against your asking price, such as peeling paint, malfunctioning appliances, or damaged flooring.
Fixing these issues could not only increase the value of your home once you put it up for sale, but also improve your quality of life for the remainder of your time living there.
Is Renovation Worth It?
Renovations certainly have the potential to increase the value of your home, but whether they are the right solution for your home depends on a few different factors. When deciding whether to renovate your home or sell it as-is, consider:
Your Budget
The budget you have available is the first area to take into account when you're considering renovations. Depending on the type of renovation, you may be looking at spending anywhere from just a few hundred dollars on minor improvements to thousands of dollars on more major investments.
Additionally, if you're looking to renovate multiple areas of your home or are even interested in taking on a full renovation, that price tag could be much higher. Depending on the market in your area, this additional spending might make it even more difficult to get a reasonable return on investment when selling your home.
Local Property Values
Consider the area you live in and the general value of homes in your neighborhood. In some areas, even the most extensive renovations cannot substantially raise your asking price. In others, just a few upgrades can make a significant difference.
To determine what level of renovation to take on, it's important to research the values of homes in your particular area.
Your Sale Timeline
Renovations can take time. If you are not planning to sell your home in the immediate future, the time it takes to complete renovations may not be a concern. However, if you are hoping to sell your home quickly, opting for minor upgrades or selling as-is could be the best option.
Renovating Tavares, Florida, Homes for Sale
Deciding whether to renovate or sell a home as-is depends on a variety of factors. Every home is different, and each homeowner has their own goals, budget, and timeline.
If you are unsure if renovating your home before you sell it is the right decision, you can always ask a trusted realtor in order to determine the best solution for your home and your needs.