Thu, Jun 30, 2022 at 9:00AM
---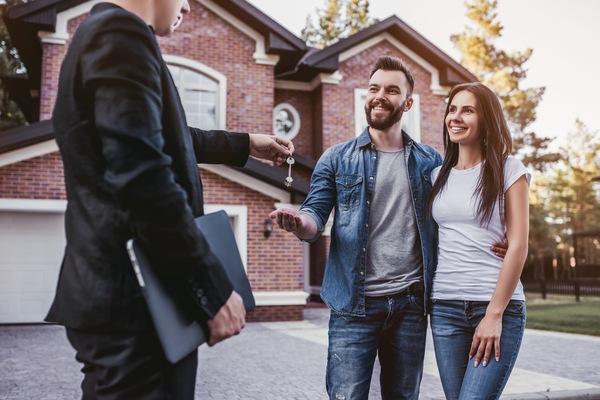 If you're still living in a rental property, it's time to give more thought to buying a home for yourself. Buying a house requires significant advanced planning, so you should start creating a strategy to prepare for your home purchase as early as possible. If you're unsure about taking that step, consider some of the benefits you'll enjoy as the owner of your own home.
Enjoy Stability When You Buy Real Estate in Eustis, FL
One of the first things you'll realize when you buy your own home is that you'll no longer be at the mercy of a landlord or property manager.
You'll own your property, which means you make your own rules for how you'll live. You won't have to worry about being fined for being too loud, keeping a pet, or violating other rules often seen in rental units.
Rely on Your Home's Equity
When you take out a mortgage for real estate in Eustis, FL, you'll be doing more than simply repaying what you owe.
As you pay off more of your home loan, you'll start building equity in your home. In a financial emergency, you can use that equity to qualify for a low-interest loan or line of credit. You can also use your home's equity to refinance for better mortgage terms.
Personalize Your Home
As you shop for Eustis, FL, homes for sale, you might find that there aren't many properties that perfectly match your perfect idea for a dream home - and that's okay! Once you buy your own home, you can renovate, decorate, or make any other changes that will create your own style and character in your home, making it the most comfortable place for you and your family.
You can take your time with this process or do it all as soon as you take ownership of your property.
Keep a Better Credit Rating
As you make each payment on your mortgage, you'll be helping to improve your credit score. Unlike making rental payments, on-time loan payments reflect positively on your credit report. This allows you to build better credit consistently from year-to-year.
When you need to buy a new car or make some other big-ticket purchase, you'll have the good credit that will make it easier to borrow.
Enjoy Tax Advantages
As a homeowner, it's important to work with a professional tax preparer who keeps updated with changing tax laws, as there are a multitude of deductions you can claim as a homeowner. The mortgage interest deduction is a common one that homeowners often claim. Additionally, you may qualify for capital gains deductions, or other forms tax breaks.
Benefit from Appreciation
When you buy a car, the vehicle's value depreciates over time, or becomes less valuable. However, the same is not true for real estate - over time, real estate appreciates.
This is especially true after you have owned your home for several decades, or made renovations or other types of infrastructural investments that will increase its value. When you're ready to sell, there's a good chance that you'll be able to sell it at more than before, all else equal.
Once you decide to buy your own home, you'll have to start preparing for the purchase process. This means spending a year or two building up your credit. You'll also have to save for your down payment and closing costs. Getting started in making these preparations will help you prepare to meet with lenders sooner.