Tue, Mar 01, 2022 at 11:43AM
---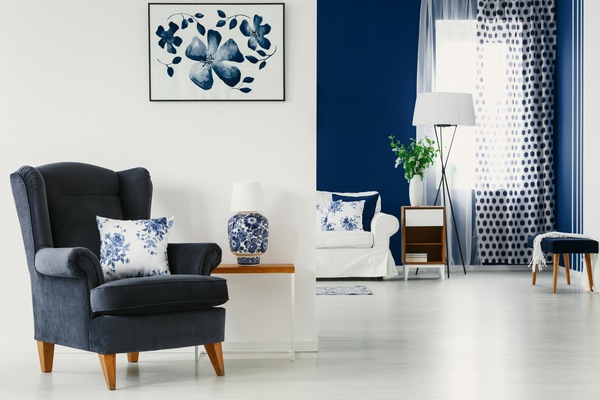 If you were part of the home design scene in the early 2000s, you undoubtedly remember when accent walls took the interior design world by storm.
Although accent walls have remained relatively popular through the years, they're making quite the comeback in 2022.
Whether you're pursuing Tavares, FL, homes for sale, you're planning on selling, or you just want to play around with your current home, accent walls are an excellent way to better your interior design.
The Basics
For those who are new to interior design, an accent wall is a wall that has a different color or texture than its surrounding space.
Because accent walls are a splash of unique color, designers use accent walls as a means to draw one's eyes to a room's focal point, open a room up, or breathe freshness and style into an otherwise stale space.
Since you're adding new colors or patterns to a room, the best space to utilize an accent wall is an area with neutral colors. Additionally, accent walls are a great trick to achieve just that if you have a large and sprawling room that needs to be broken up.
Design rules and color theory dictate that cooler colors like blues and greens make rooms appear to be more spacious. Alternatively, homeowners can use warmer colors like reds and oranges to create a cozier and rustic feel.
You can also pair your accent wall with another 2022 design trend: sustainability and earthiness. Add a more earthy tone and feel to your home by making your accent wall green, brown, or blue.
Textures and Patterns, Oh My!
When most people think of accent walls, they typically think of using paint. That couldn't be further from the truth.
A savvy designer knows that reaching beyond the simple solid paint can make an even bolder statement. Plus, utilizing different textures can draw the eye to the room more effectively than using paint, which can sometimes appear too flat or one-dimensional.
Try using stone, wood, or fabric to create a contemporary look. Some homeowners have gotten creative and use shelving or plants to build a creative accent wall.
Another popular option is to use wallpaper. Wallpaper is a wonderful method because not only does it add different colors and textures to a room, but you can also replace the wallpaper if you ever want to switch up the accent wall.
Accent Walls in Tavares, Florida Real Estate
Accent walls are a versatile, accessible tool that can improve any homeowner's interior and design aesthetic. Additionally, adding an accent wall is a great way to boost your home's appeal if you plan on selling in the Tavares, Florida, real estate market.
Whatever your reason for upgrading your home's design, accent walls produce limitless interior design possibilities. If you're ready to experiment with accent walls, remember not to shy away from bold colors, play around with textures, and of course, have fun.