Tue, Mar 01, 2022 at 11:40AM
---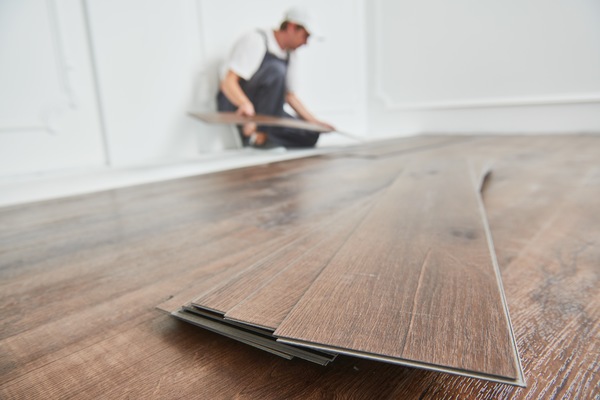 Flooring can be redone in a variety of ways, from hardwood or tile to vinyl or carpet. Of course, upgrading on a budget necessitates assessing the benefits and drawbacks of each flooring option and determining which one best balances budget, longevity, and beauty.
Whether you're beginning to look at Mount Dora, FL, real estate to buy a new home, or you're thinking about ways to improve the appearance of your floors, luxury vinyl plank flooring is a great option.
Like any other material you use in your house, vinyl has its own set of advantages and disadvantages. Let's talk about what you need to know about plank flooring before you spend a penny.
What Are Luxury Vinyl Planks?
Vinyl plank comes in strips and is made to look like hardwood. This product is available in a variety of forms, each of which imitates a different type of wood, ranging from walnut to maple and more. You'll be able to choose a variant that fits the rest of your home's decor and fixtures, such as cabinetry.
Planks that resemble bamboo provide a more neutral tone if you prefer a more simple design. Vinyl is also a cost-effective option for those looking for new homes in Mount Dora, Florida, who desire the appearance of hardwood without the hassles of installation and high prices.
Benefits of Luxury Vinyl Plank Flooring
What's not to appreciate about water and scratch resistance, low maintenance, and gorgeous appearances? Vinyl planks are durable and affordable. Here are all the benefits of vinyl plank flooring that make it a great choice for every room in your home:
It's Waterproof
If you're searching for water-resistant flooring, skip the expensive mahogany swatches and opt for vinyl instead! Because vinyl planks are constructed of plastic, it's usually water-resistant. Furthermore, typical vinyl plank floors can be constructed in such a way that they are entirely watertight — including the low-cost alternatives.
It's Scratch-Resistant and Pet-Friendly
Vinyl plank is known for being a great scratch-resistant flooring option. While hardwood will reveal wear and tear after years of usage, vinyl plank's ultra-durable wear layer makes it extremely difficult to destroy.
Accidents and scratching are the most common ways for pets to damage floors. You could buy expensive real wood flooring, which is easily refinished, but what's the purpose if your dog or cat will damage it and even consider it their bathroom?
Don't put yourself through the stress — opt for luxury vinyl plank flooring when exploring Mount Dora, FL, real estate for your next place to call home.
It's Low Maintenance
Vinyl planking doesn't require any particular maintenance, unlike wood floors. Cleaning vinyl should still be done regularly, but there's no need to stick to a specific schedule or use expensive special products.
It Offers Extreme Durability
Vinyl plank is extremely durable and may last nearly indefinitely, in addition to being hard-wearing and scratch-resistant. In fact, several vinyl plank flooring manufacturers provide lifetime warranties. When it comes to durability and strength, this substance can hold its own against even the toughest wooden floors.
When it comes to vinyl plank flooring, it may be one of the best options! From being low maintenance, water resistant, and pet friendly this flooring option will have your house looking exquisite for the cost!