Mon, Jun 21, 2021 at 3:00PM
---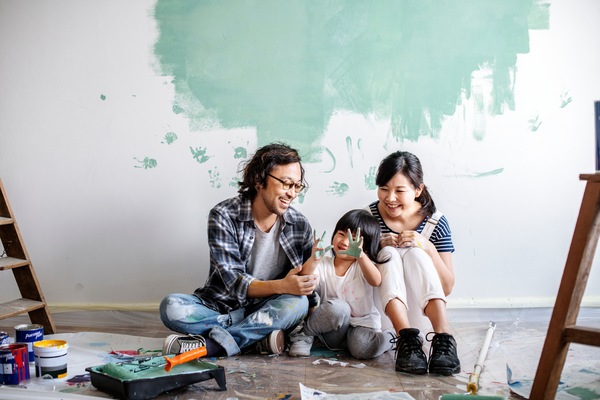 Whether you're looking to sell your home or just looking to improve your own home sweet home, minor renovations can make a big difference! And there are plenty of ways to go about making those renovations without breaking the bank. Updated spaces are commonly seen to increase the value of Mount Dora homes for sale, and if you're looking to do just that, read on for 3 rooms to start with when making minor renovations!
Kitchen
When it comes to buying a home in the Mount Dora area, many buyers are drawn to the kitchen first! And a recently renovated kitchen can give your home's value a serious bump since buyers are typically more willing to spend more on a home with their dream kitchen. Some minor renovations to think about incorporating in your kitchen could include updating countertops, painting cabinets, opting for modern hardware, or even adding more counter space with an island.
Guest Bath
Many buyers pay the most attention to spaces where their guests will spend most of their time. This means any entertaining spaces or accommodations for guests are going to be the most intriguing for a buyer, especially when they've been recently updated. That's why minor renovations in a guest bath are a great way to stand out to buyers. The guest baths and hall baths are typically used quite frequently and when they look nice, guests are able to have a better first impression of a home. Some minor renovations you can consider for a guest bath can include updated countertops, updated sink hardware, and even unique flooring or aesthetic additions.
Living Room
Along the same vein as the guest bath, living rooms are another space in Mount Dora homes that are frequently used by residents and guests alike. Whether it's a formal living room or something more casual, a living room is typically the space that makes you feel right at home, and adding some extra time and money to make sure a buyer can envision themselves living in this space is a great way to boost value. Some minor living room renovations can include updated flooring, modern light fixtures or a fresh coat of paint.
Adding value to your home doesn't have to be complicated, and if you're looking to get the most bang for your buck, these rooms are definitely a great place to start. Starting with these intriguing spaces for a buyer means you're able to put your best foot forward. Even if you're not looking to sell your Mount Dora home, investing in your home now can mean a larger return on investment down the road when you do decide to sell. For more tips and tricks, explore our website, and when you're ready to buy or sell your home, give our expert team a call!