Tue, Jun 01, 2021 at 5:52PM
---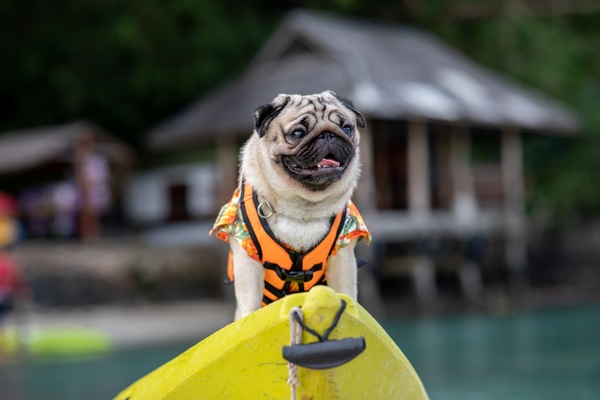 Because of our extensive expertise as Apopka real estate agents, we know how sweet life in Apopka is – and it's even sweeter when you get to enjoy it with your furry friends! Living in an Apopka home means living in a town with so much character and charm. This means Apopka offers so many fun attractions to enjoy with your dogs, too! And we've curated a list of just a few. Read on for 3 dog-friendly attractions in Apopka that you can enjoy!
Doctor's Dog Park
Featuring water fountains, a pet shower, benches, a memorial bridge, and 3 large fenced-in play areas, your dog will have a blast frolicking throughout Doctor's Dog Park in Apopka! Clean, friendly and entertaining, this park is great for a day with your pup enjoying the fresh air and sunshine. Let your dog off the leash to run through the grass, water and sand, or chill in some of the shade after an exhilarating day with man's best friend!
Rock Springs Run Kayaking
If you're looking for a unique and scenic adventure to enjoy with your dog in Apopka, look no further than Rock Springs Run! Offered by King's Landing and other canoe rental companies in the area, you can either rent a kayak or canoe or bring your own to pop in the crystal clear waters of Rock Springs Run. You and your pup will love being immersed in the beautiful nature of Central Florida while spotting wildlife and enjoying the cruise!
West Orange Trail
A part of the Rails-To-Trails Conservancy, West Orange Park is a great place to take your dog on a walk or bike ride! Previously an unused railroad corridor, this "rail-trail" offers 22 miles of exploration and many entry and exit points to fit you and your furry friend's activity level. With varying surfaces of asphalt, concrete, dirt and woodchips, West Orange Park is perfect for a day of fun in Apopka!
In your new home in Apopka, you'll notice how much we all love our animals, which means we love the opportunity to take them on all different kinds of adventures! Living in Apopka means living in a great place to raise your furry friend and enjoy all the benefits of Central Florida. From outdoor trails to crystal clear springs, you and your pup are surely going to have a blast living in this beautiful town. And when you're ready to find the home of your dreams you and your dog will love, call us today!