Wed, Aug 24, 2022 at 11:23AM
---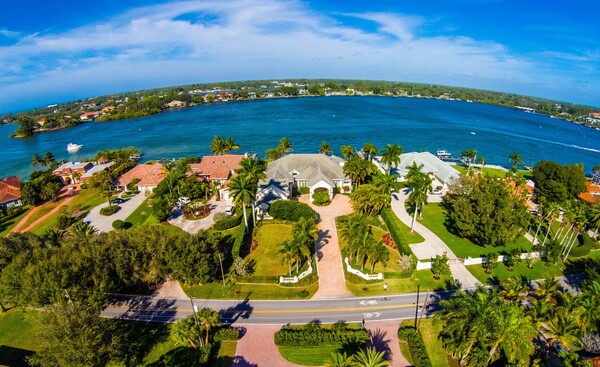 So, you're looking to buy a home in Apopka. You've chosen an excellent location! Apopka is a close-knit community with a distinct sense of individuality despite its close proximity to the major city of Orlando. The city of Apopka is a great place to raise a family, build your career, and boost your overall quality of life.
Popular Features in Apopka, Florida Homes for Sale
Before you spend too much time scouring the listings for new homes in Apopka, Florida, it's important to have some key features in mind that you'd like to see in your new living quarters.
These features will always change from buyer to buyer, but there are a few distinct qualities that most people shopping for Apopka, Florida homes for sale are prioritizing these days. Let's take a look at some of these qualities and how they might affect your home-buying process.
More Room to Spread Out
Having a spacious property has always been a desire for home buyers, but since the massive increase in working from home, properties with multiple rooms and large outdoor spaces have seen even higher demand.
The ability to separate working and relaxing areas is very important for the mental health of at-home workers — not to mention the fact that a dedicated office will provide you with a quiet and private place to focus.
Additionally, if you have children or are planning to grow your family shortly, you'll need the space to allow your family to spread out and feel comfortable in the home.
Easy Access to Orlando and Other City Centers
Though the at-home workforce has boomed in the last several years, many Apopka residents are still commuting to local offices or even to nearby city centers like Orlando for their jobs. That's why being relatively close to highways and major thoroughfares can be a priority for Apopka home buyers.
Even if you're not commuting regularly, being able to easily reach other metropolitan areas whenever you'd like is a major plus. Therefore, it's no surprise that Apopka homes near major highways like U.S. Route 441 (but far enough away to avoid highway noise) are in such high demand right now.
Energy Efficiency
Today's homebuyers are much more concerned with the energy efficiency of their home than they might have been in the past, as more research has surfaced about the effect of excessive energy consumption on the planet.
In addition to reducing your carbon footprint, making your home more energy-efficient can also reduce your utility costs significantly. That's why many of the Apopka home buyers of today are looking out for energy-efficient lighting and appliances (or making sure their potential home can have them installed).
Proximity to Nature
There are so many gorgeous natural areas in and around Apopka, and locals love the ability to enjoy them within a short drive or walk from their homes. That's why homes near Lake Apopka and Wekiwa Springs State Park are in such high demand with today's home buyers.