Wed, Aug 24, 2022 at 11:18AM
---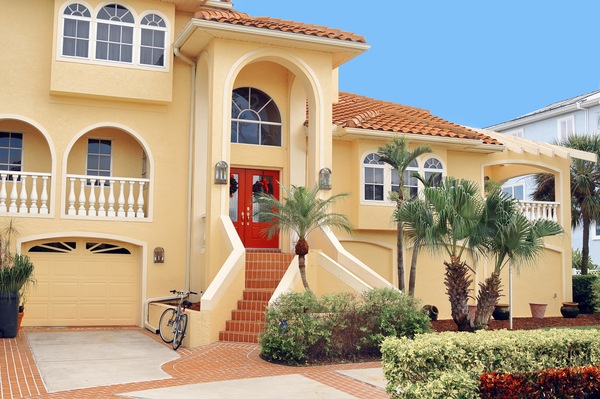 When you're trying to sell your house to the right buyer, it's important to make sure the interior is in tip-top condition. After all, a spotless walk-through can give interested buyers a sense of confidence in the quality of the property.
As you're focusing on beautifying the home's inside, make sure you don't forget about the power of curb appeal. Your potential buyer's first look at the outside of your home is their first impression of it, and a great first impression can get you a long way.
How to Enhance Your Home's Outer Beauty for Real Estate in Eustis, Florida
Not sure how to begin? There are so many ways to use paint, décor, and other exterior features to make homes for sale in Eustis look amazing, and any one of these tips is a great place to start.
Get Rid of Paint Chips or Stains
An even-toned, smooth exterior will look appealing from the street as your potential buyer arrives for their tour. These aspects of the first impression can really make a difference, so take it upon yourself to fix any noticeable inconsistencies in your home's outer paint job.
Try to make sure your paint job is flawless, as a possible buyer who is truly interested in your property will probably conduct a thorough review of the home. They may catch details you hoped they would miss.
Use Small Pops of Color
A stylish coat of paint can drastically increase your home's curb appeal, but if you go too bright and eye-catching with it, it can end up being overwhelming to look at. Start small with a neutral coat on most of the exterior and a pop of bright complementary color on a smaller feature, such as the front door or the window frames.
Symmetry Is Pleasing to the Eye
Humans are hard-wired to enjoy looking at symmetry. If your home already has a symmetrical feature, such as windows on either side of the front wall that match, you can enhance this sense of symmetry by painting each window frame with a color that complements the overall paint job.
Take it even further by making sure the curtains on each window match and are hung the same way!
Don't Forget About Your Landscaping
Most homeowners don't consider their landscaping to be décor, but the appearance of your front yard can make or break your home's curb appeal. Make sure your grass and any trees or shrubs you might have are healthy and trimmed, and remember that some colorful flowers are always an added bonus.
Add Seasonal Décor for a Homey Touch
Are you trying to sell real estate in Eustis, Florida, during a holiday season? You can use the time of year to make your home appear even more inviting to potential buyers using seasonally appropriate décor. This can include anything from a wreath on the door during the winter to a proudly displayed flag in July.