Mon, Jan 26, 2015 at 5:35PM
---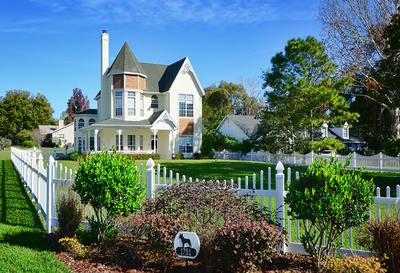 We've talked about curb appeal before—especially when you're in the process of selling your home, curb appeal is a must if you want to get potential buyers in the door. It's the impression that your home makes, the combination of green space, cleanliness and décor that makes people say "wow." But whether or not you're selling your home in the next few months, having curb appeal is still a great thing to reach for; the front of your home is just a taste of what's inside, so you want to make it look as great as possible… even if just for yourself and your family!
So what exactly is curb appeal… and how do you get it? Factors like a well-maintained yard, a pop of color with the addition of flowers, and siding or a freshly-painted front are just a few of the things that can boost your home's curb appeal—what potential buyers or guests see from the side of road! While the phrase is pretty self-explanatory, achieving curve appeal takes some work.
It's important to remember that, although you can add things to the front of your home to make it more appealing, you also have to put in some ongoing maintenance time, depending on the size of your property. Even simple tasks like mowing the lawn and keeping the front of your home clean and free of dirty buildup can make a big difference.
Once you deal with the upkeep, adding to your home's curb appeal can be a fun and creative process. This is where you can add some personality—a uniquely painted door in a rich, fun color like mustard yellow or crimson can be a stylish change you might consider making. While you may have lots of pride in your garden, don't ignore the power a nicely-arranged cluster of potted plants can have! Terra cotta or ornate metal plant holders can add to the decorative scheme themselves. Lights leading up along a path to your home or a swinging bench by the front door are also welcoming, classic additions.
Whatever designs you choose, a well-kept entryway and some simple décor can make a great impression on buyers… and, of course, family and friends.