Wed, Feb 10, 2021 at 9:33AM
---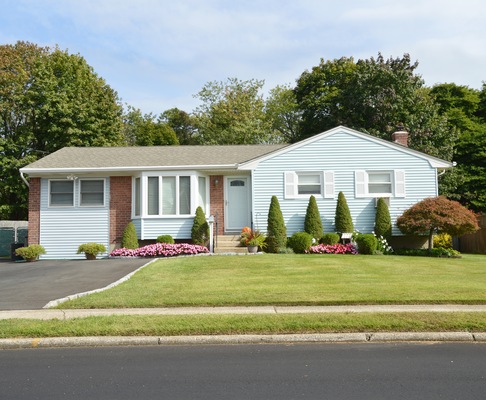 Have the best yard on the block with excellent curb appeal that boosts your home's value! Typically, the first thing people see when they are looking at your house is the exterior from a street view. By improving your home's curb appeal, you are ensuring the best first impression possible for those who encounter your home. Whether you're looking to sell your home or just looking to up your design game, check out these tips for turning your home exterior from good to great!
Give Your Mailbox a Makeover
The mailbox is a great place to start when you're improving your home's curb appeal! There are a few ways you can make this eye-catching feature of your home attract attention. Try painting your mailbox a color that not only complements the color of your house but also stands out among the other mailbox colors around you. You can also plant some beautiful flowers around the bottom of the mailbox for a more nature-inspired entrance.
Upgrade Your Hardware
From gutters to house numbers, upgrade your hardware with modern metals to really make those minute features stand out! Whether it's replacing your aluminum gutters with copper-colored ones or opting for more trendy gold house numbers by your front door, it's all in the details when it comes to curb appeal.
Incorporate Colorful Landscaping
Maybe one of the first things that you think of when you think of "curb appeal" is landscaping. And it is probably one of the most efficient ways to make your home feel more inviting and composed. Whether it's adding a row of knockout roses along the pavement leading to your front door or installing flower boxes full of petunias under your windows, colorful landscaping is a great way to brighten up your exterior and really catch the eye of any passerby.
Furthering your curb appeal is a great way to boost your home's value. Investing in your home's curb appeal could be a great way to get it off the market faster or just make your home the best one on the block! Explore the rest of our blog for more tips and tricks to boosting your home's value and navigating the journey of homeownership and the real estate industry.