Mon, Mar 01, 2021 at 2:00PM
---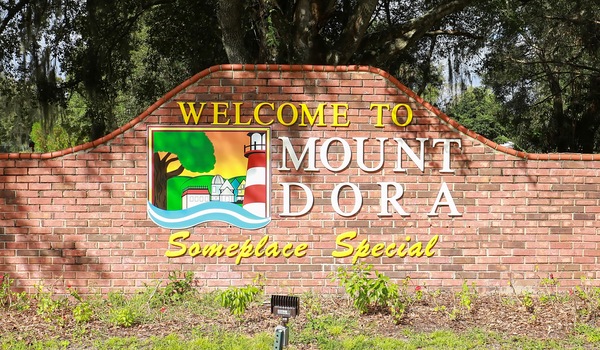 This city of Mount Dora is full of rich culture, exquisite nature and a plethora of family-friendly activities, so there's no shortage of exciting things to do either solo or with your crew! From nature parks to shopping and entertainment, living in Mount Dora offers an exciting backdrop for all your favorite hobbies, activities and adventures. Check out some of our favorite things to do in the area:
Renninger's Vintage Antique Center & Farmer's Flea Market
Offering a plethora of outdoor vendors and an indoor flea market, Renninger's is a must-see in Mount Dora! From shopping fanatics to antique hunters and everything in between, this antique center and flea market are filled with unique finds for whatever your interests!
Modernism Museum
With a collection of abundant displays and unprecedented modernist art, the Modernism Museum features rotating exhibits and eye-catching galleries for all who love art! Discover the history of the art style as well as displays of famous works, all while celebrating the exciting aesthetics and design of modernism.
Palm Island Park
Looking for a natural escape the whole family can enjoy? Look no further! Mount Dora offers an abundance of exquisite parks and trails – and Palm Island Park is a local favorite. Offering a plethora of opportunities to spot wildlife and stroll along nature paths, this park is filled with beautiful photo opportunities and adventures for all wildlife enthusiasts.
CatBoat Adventure Tours
For all our adventure junkies, the CatBoat Adventure Tours should definitely be on your to-do list! Experience a thrilling guided tour as you drive a boat around Lake Dora and surrounding areas. You'll be able to take in all the stunning landscapes and discover abundant wildlife along the way. It's fun, beautiful and unique!
Donnelly House
Serving as a centerpiece for the town of Mount Dora, the Donnelly House is a historic home offering opportunities for learning and exploring! Discover the rich history of this charming home and take a picture in front of the iconic Queen Anne style house that was built in 1893 by the city's first mayor!
There is so much to do in the area, and this list doesn't come close to covering it all, but we hope it's a great start for you and your family! Whether you're looking to call Mount Dora your home or are planning for an upcoming visit, we know you'll love this charming town as much as we do. And when you're ready to start finding the perfect community for you and your family to call home, the Maimone team would be happy to help – contact us today!