Mon, Jan 10, 2022 at 12:12PM
---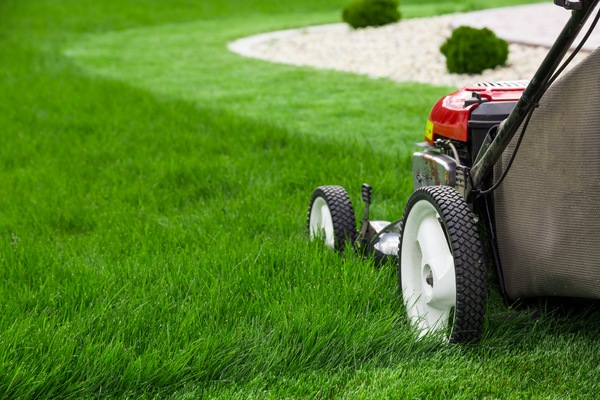 If you've been looking at homes for sale in Leesburg, FL, you've probably noticed that the properties fetching the biggest prices have beautifully landscaped yards.
A well-maintained lawn and garden make your entire home look more attractive to potential buyers. After all, curb appeal is the first impression of a home.
Investing in a professional lawn care service is a smart idea if you want to get top dollar for your property. But if you have the time, there are some jobs that most homeowners can handle on their own.
5 Ways to Increase Curb Appeal with Lawn Care
Whether you hire specialists or do the work yourself, these five key lawn care tips will almost immediately make your home look more expensive. Each of these tips take more time than money, and each is well worth the investment.
1. Remove Weeds
Yes, something as simple as weed control can improve the appeal of your home. If your yard is full of weeds, buyers may wonder what other delayed maintenance projects lurk inside.
The best way to eradicate weeds is to pull them. However, chemical weed killers are convenient, especially if you've let the job go for too long.
2. Trim Overgrowth
Like weeds, overgrown trees, bushes, and shrubs make a house look unkempt. They might also hide some of the most appealing features of your home or create safety hazards.
Prune back shrubbery with a power hedge trimmer or pruning shears. Make sure plants do not block windows or entryways. And consult with professionals for major tree-trimming projects.
3. Edge and Trim the Lawn
Of course, you need to keep the lawn neatly cut when showing your home, but edging takes things to a new level.
Edging your lawn serves a practical purpose: It prevents soil from being tracked onto the grass and keeps overgrowth from creeping over walkways. It also looks good and shows pride of ownership that is appealing to buyers looking for Leesburg, FL, homes.
4. Refresh Plants
A fresh pop of color in your landscaping is a good way to catch a buyer's eye. No matter what season it is in Leesburg, you can always find a plant nursery with items that will complement your home.
Keep plants simple, polished, and easy to take care of for the widest appeal.
5. Apply New Mulch
A layer of fresh mulch is an inexpensive way to immediately upgrade the look of your yard. Rake out any old, faded mulch first. You don't want to pile too thick of a layer around plants.
New mulch won't just look great; it will help keep weeds at bay and show buyers that your yard is easy to maintain.
Who Is looking for Homes for Sale in Leesburg, FL?
No matter what is happening in the market, lawn and yard maintenance to improve curb appeal is a smart investment.
Not everyone can wait until conditions are ideal to sell a home. The right time to sell is when you need to sell. Taking every step to make your home appealing to the widest possible market is good business.